Cardi B has confirmed that she secretly tied the knot with rapper Offset last year.
Writing on Twitter, the I Like It star said that they spontaneously made the decision to marry one morning last September and she got married with "no dress no makeup and no ring".
The 25-year-old New York rapper, who is pregnant with her first child with the Migos star, said that she kept the happy news a secret as it was a moment she wanted to "keep for myself".
She tweeted a long note explaining their decision to keep the marriage a secret, which read: "There are so many moments that I share with the world and then there are moments that I want to keep for myself.
"Getting married was one of those moments!"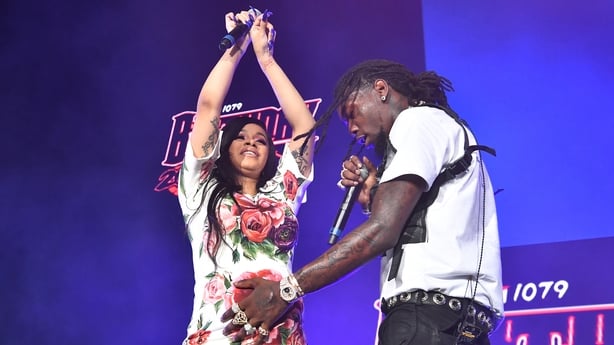 "Our relationship was so new - breaking up and making up - and we had a lot of growing up to do; but we was so in love we didn't want to lose each other," she continued.
"One morning in September, we woke up and decided to get married.
"We found someone to marry us, and she did, just [t]he two if us and my cousin. I said I do, with no dress no make up and no ring!"
One month after they had officially married, Offset proposed to Cardi B on stage during a concert in Philadelphia.
She addressed the proposal in the message, writing: "I appreciate and love my husband so much for still wanting for m[e to] have that special moment that every girl dreams of."
The couple are expecting their first child this summer.