Saoirse Ronan has told RTÉ Entertainment that she is amazed at how many teenagers have taken her Oscar-nominated film Lady Bird to heart.
Ronan received her third Oscar nomination and won a Golden Globe for her performance in writer-director Greta Gerwig's acclaimed film, and with the coming-of-age story released on Blu-ray this week, the Irish star said she marvels at how Lady Bird has affected people.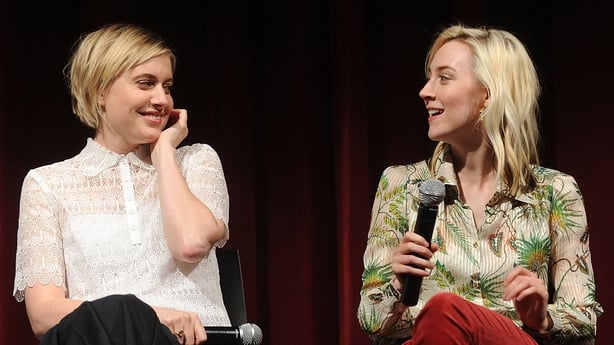 "It really has sort of become a film for the generation, I think," Ronan said. "Which is so cool, and so cool to be involved in something like that."
Reflecting on the experience of working on Lady Bird, Ronan said: "Getting to work with someone I really admired and doing what was essentially a sort of comedy was terrifying for me, because it's my favourite, favourite genre. And so overcoming that was a big thing.
"Getting to work with young people - people who are the same age as me - that was something I hadn't really done before!" 
Coming-of-age stories, Ronan said, were also very close to her own heart growing up.
"I loved things like Rebel Without a Cause and Dirty Dancing," she continued. "Lots of films that, I suppose, were about a young person figuring out who they were in the world. That seemed to be what I was really drawn to.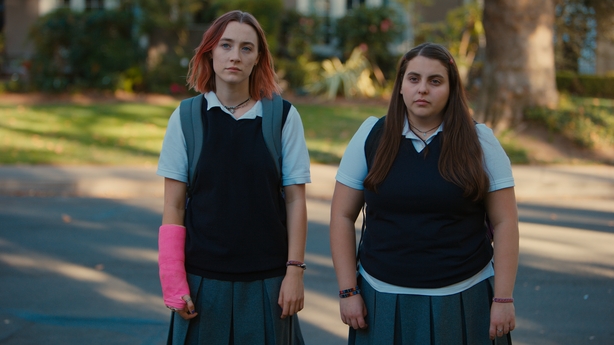 "I seemed to like a lot of, obviously, female-focussed films, but ones that were about friendship. Things like Clueless - I think that was such an important film for so many young people when that came out. More than anything, it was about three girls being themselves, and they all had such distinctive characters." 
Ronan added that young people back home continue to inspire her.
"Maybe it's because I'm older now and I notice it more - I feel like the community in Ireland has become this very empowered thing. I feel like young people are coming together in a way that I haven't really seen before. And that's really exciting."