It is probably one of the most coveted pieces of Star Wars memorabilia so it's no great surprise that Han Solo's blaster from Return of the Jedi has fetched $550,000 at the Hollywood Legends auction in Las Vegas.
Digital Spy reports that the Star Wars prop was the highest-selling item at the auction and was part of Jedi director James L Schoppe's collection. He also auctioned off an Imperial Scout Trooper Blaster from the film which went for $90,625.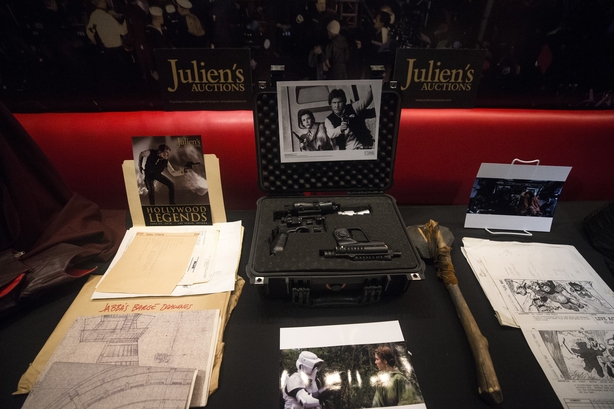 Among the other lots on sale were a full Superman III costume (sold for an estimated $200,00) and a black wool dress (which went for $50,000), said to have been worn by Marilyn Monroe.