Jennifer Zamparelli has said that a movie version of RTÉ comedy Bridget & Eamon could be on the way.
Filming on the fourth season of the show, which also stars her 2fm Breakfast Republic co-host Bernard O'Shea, kicks off in July and the series may be following Hardy Bucks and Damo and Ivor onto the big screen. 
Speaking to the Irish Mirror, Zamparelli said: "There's plenty of time for a movie down the road, there's been lots of talk and we have been approached a couple of times.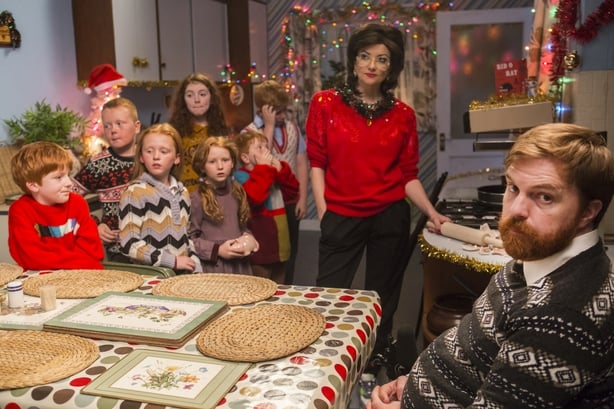 "We could turn it into a movie, I don't know if it would be successful or not, I'd like to make another couple of series first, I think there's a lot more in that, plus we get better at what we do the more we do it.
"But I think we just want to make another series for RTE and Gold and Amazon first and get that under our belt. And as I said, we get better with each series."
Zamparelli is currently on maternity leave and returns to Breakfast Republic in September.
Speaking about the fourth series of Bridget and Eamon, she said. "We're in pre-production now, we've just written series four, we're filming for the month of July out in Ardmore so that's why I can't go back on air and then I'll be making my return on air on the 3rd of September."
Phew! The scripts are funny! Series 4 @RTE2 @BridgetandEamon @edwinsammon @SharonMannion2 @jasonbutler @boshea5 @JenniferMaguire @itsmedannykehoe @MollyGBFM @goldchannel pic.twitter.com/8SRRA5LpUu

— Norma Sheahan (@normasheahan) June 22, 2018
Zamparelli also said that she'd like to see a new sketch show on Irish television and tipped Deirdre O'Kane's new series for success.
"I hope her show replaces Republic of Telly," she said. "We're in need of a sketch show, we haven't had one in a while, I was on Republic of Telly for seven years so I had my fill and I enjoyed every minute of it and Deirdre is the one to do it now, I love her.
"She's so natural, she's brilliant, I was so envious of her fab figure on Dancing with the Stars."