Taylor Swift was in pitch perfect form for the first of her two gigs at Croke Park. Her Reputation has never been better as she delighted the crowd with a pure pop spectacle and stood in awe of a "beautiful, passionate Irish crowd." 
Walking towards Croke Park, I instantly felt like I'd entered the Taylor Zone. From hoards of fans wearing Taylor Swift t-shirts and hats, to overheard conversations about potential set lists, the roads to Drumcondra were alive with excitement. The fans were ...Ready For It.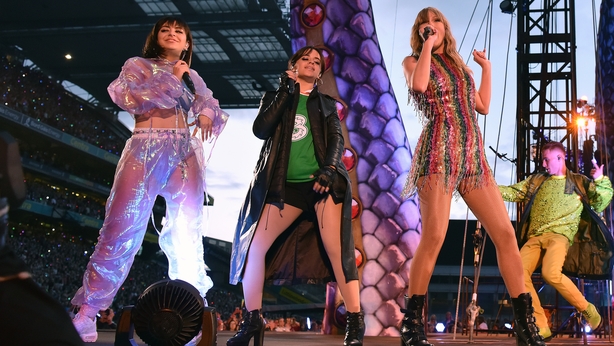 While Taylor was without a doubt the main attraction, bringing in Charli XCX and Camila Cabello to support was a stroke of genius. Girl power was in the air. 
Opening proceedings with her hit Boom Clap, Charli XCX got everyone on their feet and made full use of the sprawling stage. Her energy was infectious and her super-catchy hits sounded pitch perfect.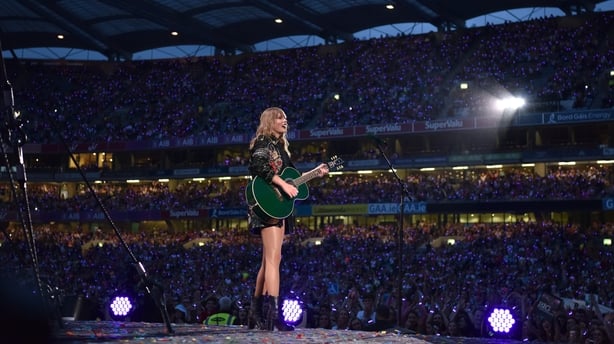 Labelling the show the best of the Reputation Tour so far, Charli endeared herself to the crowd not just by giving it her all, but by being hilariously honest; at one point she admitted to checking out her own ass on the big screens. Its like the popstar version of watching your own face when you're Skyping someone, instead of their own, I guess.
A quick turnaround saw Camila Cabello on stage in no time. Never Be The Same and Havana bookended her set that featured some impressively choreographed dancing, and even a cover of the Elvis classic Can't Help Falling In Love. And Dublin fell in love with Camila. 
Then it was time for Taylor. 
The show opened with a tongue in cheek montage of negative press reports about her, before she launched into ...Ready For It? which from the get go proved that her reputation as one of the world's best performers is very much intact. 
Staring at the crowd in disbelief, Taylor looked genuinely moved by the enthusiasm of the "beautiful passionate generous Irish crowd" before her.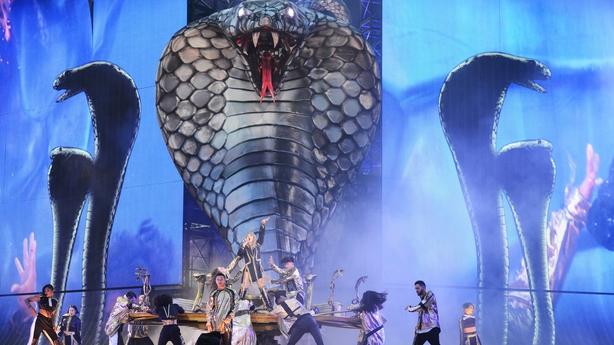 "I've always heard that Croke Park is legendary," Taylor told the audience, and it was not the only time in her 2 hour set that she gushed about how alive and in the moment they were. 
Further into her show, before turning everyone's light-up wristbands green, Taylor, armed with a green guitar, admitted that the the Irish audience "makes me musical" and marvelled at the sheer volume everyone was singing at.
It was loud, and Croke Park has never looked so beautiful, or felt so intimate.
The thing with stadium shows is they can feel too large, but with two smaller stages in the far corners of Croker, Taylor made sure she got close to everyone, and travelled around the venue by aerial podiums. It was all very impressive. 
An early highlight of the show came in the form of a medley of Style, Love Story and You Belong With Me, which saw everyone jumping. It was a moment of pure pop perfection.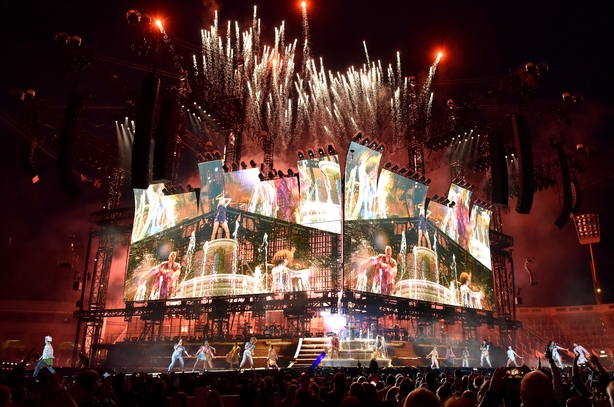 Shake It Off, for which Taylor was joined on stage by Charli XCX and Camila Cabello - wearing an Ireland football jersey - brought pure unadulterated joy as the sun set and night fell. There were fireworks and confetti as everyone shook off their weeks on a beautiful Friday evening in great company. 
The set list featured Taylor's new album Reputation heavily, with the songs given new life in a live setting. Look What You Made Me Do in particular popped, with the staging and sass impressive.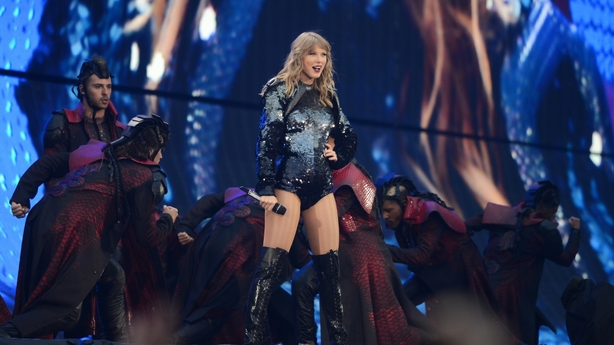 But it wasn't just her Reputation era that Taylor showcased; her back catalogue was mined of some real gems proving that the old Taylor is still around, she's just screening her calls.
Taylor owned every stage, sang every song from the heart, engaged with her audience, and for those two hours it was possible to forget about the rumours, feuds and narratives that she has been involved in outside of her artistry.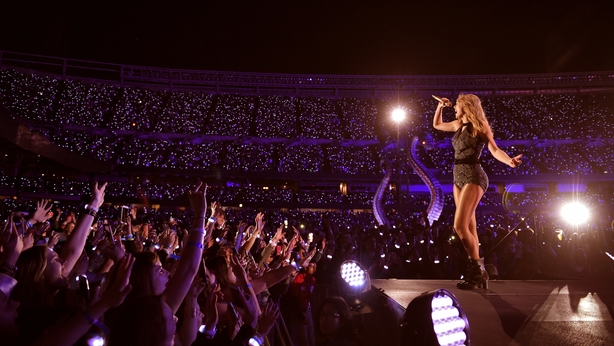 As the night began to wind down, Taylor brought out her piano and gave a stripped back performance of New Year's Day, which sounded great as tens of thousands of fans sang along.
Finishing on a high with a mash-up of We Are Never Ever Getting Back Together and This Is Why We Can't Have Nice Things, she left everyone wanting more.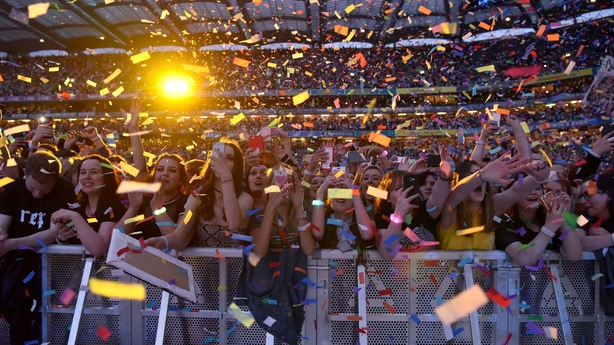 Taylor is a born performer; she knows her audience, they feel like they know her. As she said at one point, she feels as though her fans have been reading her diary all this time as she puts so much of herself into her songs. This connection between artist and fans created a really positive atmosphere at the show.
Love her or hate her, there is no denying that Taylor Swift puts on a spectacular show, and she has cemented herself as one of those artists that everyone should probably see at least once in their lifetime. 
Sinead Brennan