We take a look at this week's new albums and gig announcements 
Album Reviews
Kanye West
Ye
GOOD/Def Jam
Written and arranged in the space of a month and recorded in just one day, there is something admirably DIY and punk about the way Kanye West brought his eighth album to life.
The fact that it was borne out of a year of chaos, dumb public pronouncements, and a very public breakdown for this very 21st century pop star also promises much for Ye. Is this Kanye finally stripped bare (or barer than usual), an all-revealing confessional that might bring us into the heart of his malfunctioning genius?
Sadly, no. Ye very much sounds like it was, indeed, written and arranged in the space of a month and recorded in just one day.
We need your consent to load this Spotify contentWe use Spotify to manage extra content that can set cookies on your device and collect data about your activity. Please review their details and accept them to load the content.Manage Preferences
Even at 23 minutes and seven tracks, it still sounds like a self-indulgent sulk from the most self-indulgent pop star in the world. Hip hop's Trump kicks the whole thing off with I Thought About Killing You, a warped, oscillating synth number on which Kanye free associates about murder and self-love.
He follows that chin-scratcher with Yikes, a hyperventilating churn of self-affirmation on which he declares "That's my bipolar for ya, it ant no disability, it's my superpower, I'm a superhero", which is nothing if not positive.
With West rapid cycling like this, it might be worth paying close attention to the lyrics but do they bear examination? For a man who once mined a seemingly bottomless pit of verbal invention, too many of the lines here are bemusingly surreal non-sequitors, which he clearly hopes the faithful will receive like tablets of truth.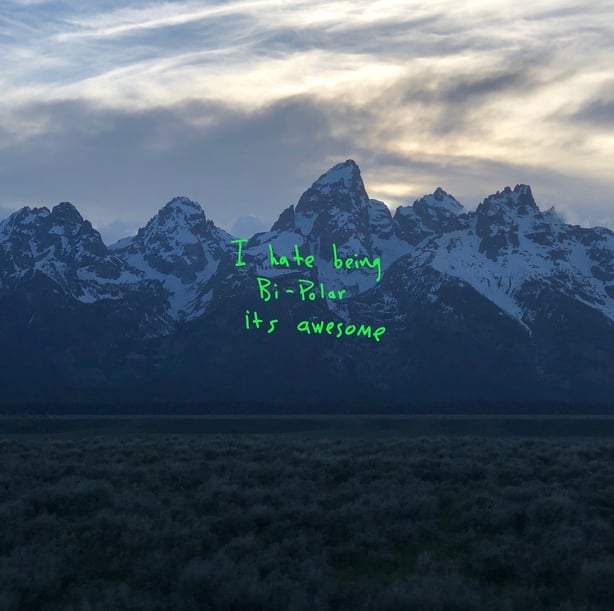 All Mine is several minutes of sparse, percussive sleaze in which he sings in a distracted falsetto about Kerry Washington, Naomi Campbell and Stormy Daniels. Wouldn't Leave, featuring Justin Vernon on synth, mentions Kanye's recent pea-brained comments about slavery and avers that his wife - the deathless Kim Kardashian- called him screaming and crying after his words went public.  
No Mistakes has the good taste to include samples from the Edwin Hawkins Singers, Slick Rick and Orange Krush which at least saves this slice of blabbering and jabbering from Kanye, during which he mentions Ice Cube, a rapper who had something to say.
At best, Ye sounds like a petulant case of "will this do?"and at worse, it's just a booming and bombastic case of sonic indigestion. **
Hilary Woods
Colt
Sacred Bones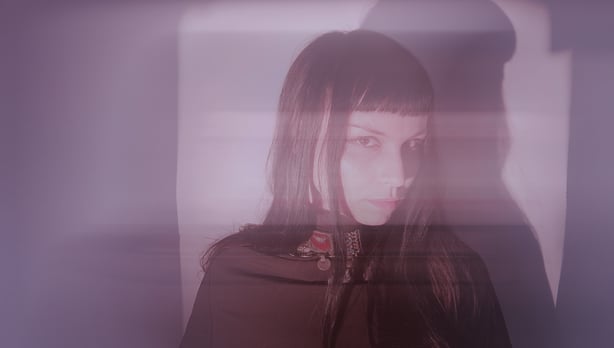 Former teenage bassist and reluctant indie pin-up in Dublin nearly-rans JJ72, Hilary Woods has released her debut album and it is sharply at odds with the panoramic angst of her former band. Woods' background in photography and film making might have informed these impressionistic and ethereal songs. Half-formed and translucent, she sounds like a ghostly waif drifting through dark landscapes singing fragile and rather consumptive-sounding sub-Emily Dickinson lyrics. It's minimalist, atmospheric and dreamlike and the music mostly comes in barely there echoes of double bass, sharp piano notes and muted keyboard washes. At its best, as on Jesus Said, the mounting doom makes a real impact but on the likes of the processional Inhaler this funeral march becomes all too ponderous and wearing. **
Gigs of the week
Friday, June 8
The Magic Numbers, Cyprus Avenue, Cork
Mick Flannery, Dolan's Warehouse, Limerick
Saturday, June 9
The Magic Numbers, Róisín Dubh
Gorillaz, Malahide Castle, Dublin
Sunday, June 10 UN
The Magic Numbers, Whelan's, Dublin
Tuesday, June 12
a-ha, Live At The Marquee
Haim, The Olympia Theatre, Dublin
Wednesday, June 13
Haim, The Olympia Theatre, Dublin
Friday, June 15
The National, Donnybrook Stadium, Dublin
Liam Gallagher, Malahide Castle, Dublin
Taylor Swift, Croke Park, Dublin
CHIC, Nile Rodgers, and Soul II Soul, Ormeau Park, Belfast
Music on TV
Friday, June 8
Prince: A Purple Reign, BBC Four, 9.00pm
Africa: a Journey Into Music, BBC Four, 10.00pm
When Pop Went Epic: The Crazy World of the Concept Album, BBC Four, 11.00pm
Saturday, June 9
Come Together: The Rise of the Festival, Sky arts, 9.00pm
Big in America: British Hits in the USA, BBC Four, 12.00am
Tuesday, June 12
Elvis: The Searcher, Sky Atlantic, 9.00pm
Friday, June 15
Classic Albums: Paul Simon's Graceland, BBC Four, 12.30am
Ireland's Top 10 albums
NEW (last week) 1 (this week) Ye – Kanye West (Def Jam)
3 2 The Greatest Showman Motion Picture Cast Recording (Atlantic/Warner Music)  
4 3 Divide - Ed Sheeran Asylum (Warner Music)  
5 4 Beerbongs & Bentleys - Post Malone (Republic Records)
6 5 Speak Your Mind - Anne-Marie (Asylum/Warner Music)
1 6 Wildness - Snow Patrol (Polydor/Universal Music)
2 7 Shawn Mendes - Shawn Mendes (EMI/Universal Music)
8 8 Staying At Tamara's - George Ezra (Columbia/Sony Music)
11 9 Picture This Picture This (Warner Music Ireland)
9 10 x - Ed Sheeran (Asylum/Warner Music)
Ireland's Top 10 singles
1 (last week) 1 (this week) One Kiss - Calvin Harris & Dua Lipa (Columbia/Warner Bros)
2 2 2002 - Anne-Marie (Asylum)   
3 3 Nice For What - Drake (Cash Money/Republic Records)
6 4 Solo - Clean Bandit Ft Demi Lovato  (Atlantic)
We need your consent to load this YouTube contentWe use YouTube to manage extra content that can set cookies on your device and collect data about your activity. Please review their details and accept them to load the content.Manage Preferences
4 5 No Tears Left To Cry - Ariana Grande  (Republic Records)
11 6 Back to You – Selena Gomez (Interscope)
7 7 Better Now - Post Malone (Republic Records)
15 8 I'll Be There – Jess Glynne (Atlantic)
8 9 Paradise - George Ezra (Columbia) 
10 10 Answerphone - Banx & Ranx/Ella Eyre/Bane (Parlophone/Warner Music)
Chart courtesy of IRMA
Alan Corr @corralan