Lily Allen appeared on Loose Women on Wednesday where she revealed that her divorce from her husband Sam Cooper has been finalised.
The singer was a guest on the ITV chat show to talk about her new album No Shame, which comes four years after her last release, 2014's Sheezus.
The 33-year-old singer, who wed Cooper in 2011 and is thought to have separated from him two years ago, said of recording her new record: "It was a bit of a weird circumstance for me.
"I went through a separation and a divorce, actually, now three days - yay!"
As she said "yay", Allen fist-pumped the air and laughed.
The popstar went on to say that she and her ex-husband are still "really friendly" and that they share custody of their children, daughters Ethel (6), and Marnie (5).
She said: "And so, me and my husband share custody of our kids - we do a week on and a week off, which actually is really useful for my work, because when he's got them, I can concentrate fully on my work in the studio.
"We both love our kids, we're both still really friendly, our kids go to school equidistant between both our houses and so it just worked out like that."
Allen said her new album has been influenced by her split from Cooper, and also includes a song from the perspective of her daughters.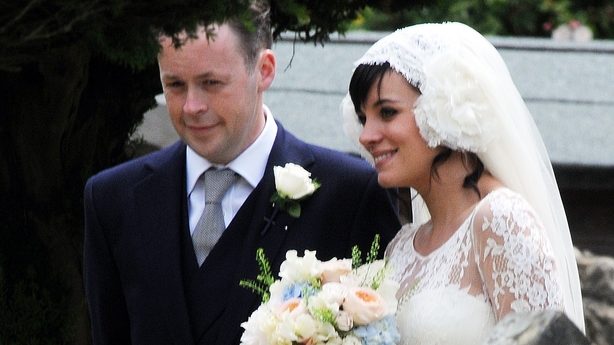 She added: "I wrote a song called Three from the perspective of my children, it's not about my day-to-day existence - it's more like when I leave to go on tour for periods of time."
She said that "half is what I imagine them to be thinking, and half what I project on to them".