If you're going little further than the sofa this Bank Holiday weekend, here are some tips on what's worth watching on the box between now and Monday.
Pick of the weekend
Britain's Got Talent, 7.30pm Sunday, TV3
The 12th season of this often quirky talent show comes to a close tonight with its customary spectacular live finale.
After a series which has seen the good, the bad, the weird and the wonderful and has showcased the best talent on offer from singers and magicians to dancers and comedians, tonight the final acts go head-to-head to win the hearts and votes of the public.
The lucky winner will be crowned the 12th champion of Britain's Got Talent, securing a life changing cash prize of £250,000 and a spot at this year's Royal Variety Performance.
Sadly, Fr Ray Kelly didn't make the final but who will be crowned the winner? It's up to the British public to decide.
New or Returning Shows
Raised by the Village, 6.30pm Monday, RTÉ One
Here's the story of two city families who need major help with parenting and are taking drastic steps to get it. In a last ditch attempt to rein them in, they're each moving their troublesome teen to the heart of the countryside and allowing them to be raised by the village.
Under the guidance of one of Irelands top child psychotherapists, Stella O'Malley, the problem pair will get a dose of teenage life in an Irish village.
But will the two learn to behave better when they're part of a tight-knit community where the local adults keep a very close eye on what they get up to?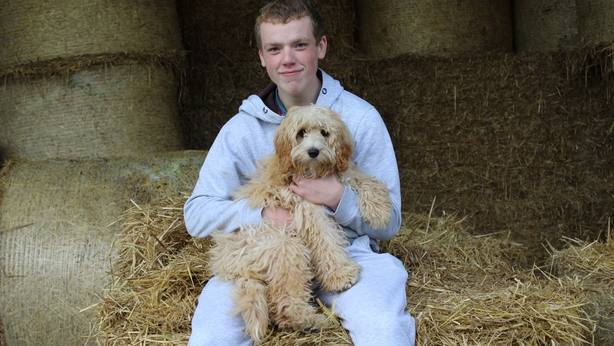 Versailles, 9.00pm Monday, BBC Two
The saucy period drama returns as Louis celebrates France's victory over the Protestant Dutch and their allies by welcoming defeated Emperor Leopold of Hungary and his niece Eleanor to Versailles.
But Leopold's own ambitions could have personal consequences for the French King.
Meanwhile, Madame de Montespan finds a way to hurt a former friend, the King's prim companion François de Maintenon. Meanwhile, Philippe is determined to trace a mysterious man in an iron mask.
Frankie Goes to Russia, 9.00pm Sunday, BBC Two
Comedian Frankie Boyle travels to Russia in the lead up to the World Cup, with the tournament about to kick off against a backdrop of spy poisoning, alleged state-sponsored doping, threats of football hooliganism and poor international relations.
Boyle will visit several host cities to see how Russia is preparing for the tournament and go behind the stereotypes and half-truths of Russian football and culture with his trademark abrasive humour.
Nothing Like a Dame, 9.00pm Saturday, BBC Two
This is a unique celebration of the lives and careers of four of Britain's most iconic actresses: Eileen Atkins, Judi Dench, Joan Plowright and Maggie Smith.
All four talk about their lives and their professional experiences across theatre, television and film.
The film also includes a range of astonishing archive material.
The British Soap Awards, 8.00pm Saturday, TV3 & UTV
Phillip Schofield hosts from London's Hackney Empire Theatre as The British Soap Awards go live for the very first time.
From Abi Branning's shock death in EastEnders, David Platt's heart-breaking ordeal in Coronation Street, to Emma Barton wreaking havoc in Emmerdale, Lily's descent into self-harm in Hollyoaks and Rob's gripping PTSD trauma in Doctors, Britain's soaps have rarely been out of the headlines.
Tracey Breaks the News, 9.30pm Friday, BBC One
Tracey Ullman is back with her comic spin on the headlines, including her impressions of politicians and celebrities.
This week Jeremy Corbyn has an awkward meeting with an old friend, Europe's beige-est leader Angela Merkel re-assesses her image, and Rupert Murdoch (Ben Miller) spends some quality time with his main squeeze, Jerry Hall.
Ending this weekend
Have I Got News for You, 9.00pm Friday, BBC One
Long-running captains Paul Merton and Ian Hislop are joined for the final edition of the topical quiz comedy by a guest host and panellists Lucy Prebble and Henning Wehn.
Tricks of the Restaurant Trade, 8.30pm Monday, Channel 4
Simon Rimmer explores how food is transforming people's lifestyles, with a quarter of British folk regularly eating out for breakfast.
Plus: the psychological tricks to make customers spend more in restaurants, from lighting to aroma and even seat padding.
Rough Justice, 10.00pm Friday, More4
This moody Belgian detective drama concludes as the team dash to uncover the link between the two victims and find out who might be targeted next. Meanwhile, Liese provokes the blackmailer and Baina's fate seems to be decided.
How to Get Fit Fast, 8.00pm Friday, Channel 4
Anna Richardson heads to the Peak District with her four-legged friend Tig, to find out how hill walking offers a great physical workout as well as being good for mental wellbeing too.
Meanwhile, Amar Latif investigates high altitude work outs without leaving the gym, as he finds out how hypoxic chamber training can increase your calorie burn by up to 26%.
New to Download
November 13: Attack on Paris, Netflix from Friday
Survivors and first responders share tales of horror, kindness and bravery that unfolded in Paris amid the deadly terror attacks of Nov. 13, 2015.
You Me Her: Season 3, Netflix from Monday
Emma, Jack and Izzy face big decisions about parenthood, their careers and whether they're meant to be together.
Don't Miss
A Very English Scandal, 9.00pm Sunday, BBC One
This has been hugely enjoyable so far, with Hugh Grant and Ben Whishaw providing a great double act in the lead roles of a murderous politician and his former lover.
Having survived a bungled attempt on his life, Norman Scott accuses Jeremy Thorpe of being behind the murder attempt - and goes public.
After years of acrimony between them, Norman and Jeremy finally go head to head in court, with the world watching on.
Chat Show Line-up
The Graham Norton Show, 11.05pm Friday, BBC One/10.05pm Saturday, TV3
Tonight's sofa stars are Ethan Hawke, who stars in new film First Reformed; horror movie Hereditary star Toni Collette; Poldark lead and Dubliner Aidan Turner; and comedian Jo Brand.
There's also some music from Liam Payne.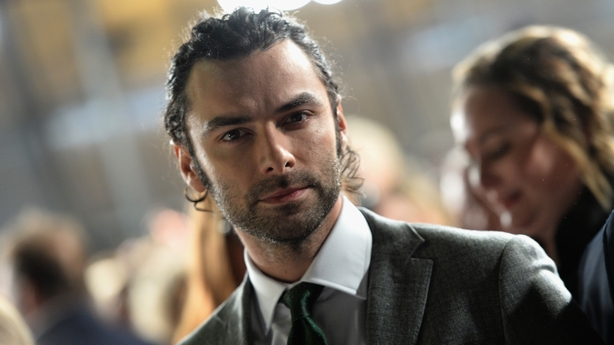 Weekend Movies
Mother! 9.00pm Sunday, Sky Movies Premiere
Jennifer Lawrence, Javier Bardem, Ed Harris, Michelle Pfeiffer, Brian Gleeson, Domhnall Gleeson, Kristen Wiig all star in this 2017 horror film.
Bardem and Lawrence play an unnamed husband and wife living in an enormous, octagonal house in the middle of nowhere. Her days are consumed with redecorating work, while he - a celebrated author - struggles unsuccessfully to overcome a paralysing case of writer's block.
Then there's a late-in-the-night knock at the door and a mysterious stranger (Ed Harris) and his glamorous wife (Michelle Pfeiffer) bring chaos into their lives.
Also . . .
American Made, from Friday,Sky Cinema on demand and Sky Cinema Premiere
This breezy crime thriller stars the evergreen Tom Cruise as Barry Seal, a frustrated TWA pilot whose thirst for adrenaline saw him quit the day job and get mixed up with the CIA.
Initially he's hired by shadowy G-man Schafer (Domhnall Gleeson) to capture reconnaissance photos of Soviet-backed insurgents in South America, but soon enough he attracts the attention of Medellín drug kingpin Pablo Escobar.
Box Set Binge
Game of Thrones Seasons 1-7, Sky Box Sets
Here's a chance to enjoy the record-breaking fantasy epic based on the series of books by George AA Martin all over again as every episode so far becomes available to binge.
Click here for full TV listings