Andrew Lincoln, the face of The Walking Dead since the series began in 2011, is set to leave the hit show, according to reports. 
Sources told The Hollywood Reporter former This Life star Lincoln will appear in a number of episodes in the ninth series but that his character, Rick Grimes, will be phased out.
The British actor's co-star, Lauren Cohan - who plays Maggie Rhee - will reportedly appear in only six episodes of the upcoming season before her character is also written out.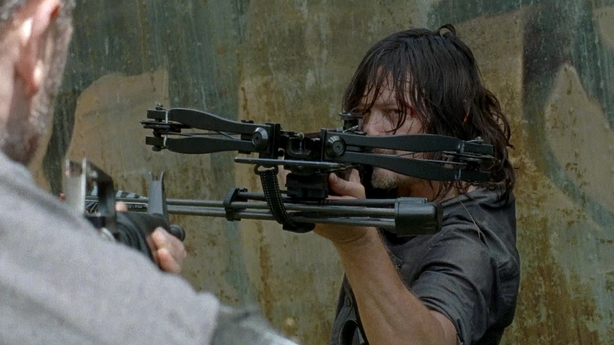 Speaking to The Hollywood Reporter in February, Lincoln said: "There's certainly an endgame in my head. Whether or not that's the same endgame that's in the producers' heads or the people I work with, is another matter. That's open for discussion."
Attention now turns to the new figurehead of the zombie series, Norman Reedus who, it is said, is negotiating a new $20m deal to continue in his role as Daryl. 
The ninth season of The Walking Dead is due to premiere in the US in October.