Home and Away star Cornelia Frances, who played the legendary Morag Bellingham on the soap on and off for 30 years, has died aged 77 after a battle with cancer.
Last year, the actress was diagnosed with bladder cancer which spread to her hip.
Australia's Daily Telegraph reports that the actress died on Monday at her home in Sydney surrounded by family and friends.
Frances was born in Liverpool and emigrated to Australia in 1970. She is probably best known for her long-running role as the antagonistic lawyer Morag Bellingham in Home and Away from 1988 to 1993, which she played as a recurring role from 2001. Morag was Alf Stewart's (Ray Meagher) sister.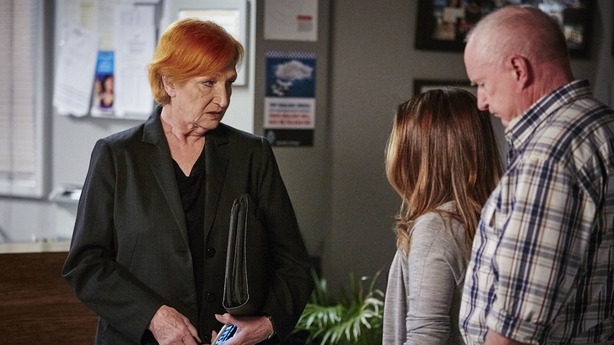 The actress also appeared on soaps The Young Doctors, Prisoner: Cell Block H and Sons and Daughters and hosted the Australian version of The Weakest Link.
Frances' Home and Away co-stars have been paying tribute to her following the news of her death.
73-year-old actor Ray Meagher told the Daily Telegraph: "Cornie was an incredibly loved and valued member of our cast over many, many years.
"We had a moment of silence for her on set this morning and she'll be sadly missed by both cast and crew."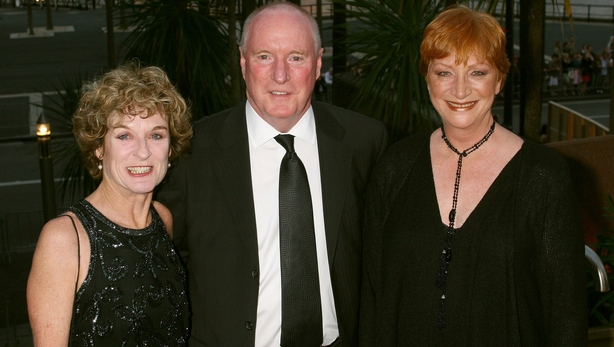 Judy Nunn, who played Alf's wife Ailsa until 2000, said she visited the actress to say their goodbyes last week. "She died with the same grace and dignity with which she lived. Cornelia was a very close friend. I loved her dearly. I will miss you Corn, we all will," she said.
Lynne McGranger, who has played Irene Roberts since 1993, said: "In a way she paved the way for women in Australian TV always playing such strong characters. My thoughts are with Lawrence and her family."
Lincoln Younes, who played Casey Braxton in the soap, paid tribute to the actress on Twitter, saying she was "always ahead of the game".
Vale #CorneliaFrances. You were always ahead of the game. Will miss your witty banter on-set X

— Lincoln Younes (@lincolnyounes1) May 29, 2018
A statement from Home and Away's Australian network Seven added: "Cornelia Frances was a unique person.
"Her on-screen presence inspired a generation of actors. This gift was coupled with an ability to bring a sense of dignity and presence into each room she entered. Her energy and character will be missed."
Fans have also paid tribute to the late actress on Twitter, saying she was "a fantastic actor", "Aussie icon" and "a real classy woman".
#RIP Cornelia Frances. What a legend. :(
Nobody could play strong and legendary characters who did now bow down to anyone like you did. You where a pioneer on the small screen and will truly be missed!#CorneliaFrances

— Robert (@robbz) May 29, 2018
#RIPCorneliaFrances you were a fantastic actor and Aussie icon. Condolences to Cornelia's family and friends. #Vale #CorneliaFrances #WeakestLink @homeandaway https://t.co/hHZ24ZtYFG

— TheEgalitarian (@CatmanForever) May 29, 2018
#CorneliaFrances A real classy woman and actress on Australian TV. My condolences to family and friends. 💔💔

— Andrew Choreographer (@MTVDancer) May 29, 2018
R.I.P. #CorneliaFrances one of my most favourite Home and Away Star and host of my favourite game show The Weakest Link Passed Away. https://t.co/a63ZqCYToY pic.twitter.com/j6n3A6sAcf

— David Li (@Dave2307) May 29, 2018
RiP #CorneliaFrances! Anther familiar face from my childhood and a fabulous actress.

— Jon Larkin (@jonnylarkin) May 29, 2018
Absolutely gutted to read about #CorneliaFrances . Morag was always one of my favourite characters! Loved her "take no crap" attitude! #rip

— Rebecca Curley (@beckscurley) May 29, 2018
@ripperriver @LynneMcGranger my condolences to you and the whole H&A team, especially the wonderful Ray who has been Corny's TV brother for so many decades. RIP #CorneliaFrances #OneInAMillion

— Karina (@Karina_Melbs) May 29, 2018
woke up to hear that Cornelia Frances has passed away ! thank you for entertaining us during your amazing career, I'm particularly going to miss Morag the most #CorneliaFrances #HomeandAway

— Joanne Mayhew (@plug_in_baby_x) May 29, 2018
Gutted about #CorneliaFrances Morag was one of the best @HomeandAwayTV characters ever

— Jonathan Mruczek (@jonnymuzzer) May 29, 2018
I am truly sad to hear the passing of Cornelia Frances. I can remember being terrified of her as Sister Scott in "The Young Doctors" as a kid & I have followed her career over the decades. In my opinion, Australia has lost the finest actress we have ever seen. #CorneliaFrances 💐

— Mama (@Mama_Gee1) May 29, 2018
We are sadden to hear about #CorneliaFrances has passed away after battle with cancer. You will be sore missed & remember by many Australian favourite icon. ❤️
I am so glad to have met you & you told me I would make a wonderful actor & you were right. I love you.

— David Grant (@deeigrant) May 29, 2018
Frances is survived by her son Lawrence.