It's the final 'last-ever' episode of Car Share, Can't Cope, Won't Cope signs off on its second season, while there's a fascinating, heavyweight version of King Lear on BBC Two.
Pick of the day
Peter Kay's Car Share: The Finale, 10.00pm, BBC One
Fans of this superb show were left in dismay last year when Kayleigh (Siân Gibson) finally admitted her true feelings for Peter Kay's John, before stepping out of his car and seemingly out of his life for good when he refused to say how he felt.
This brand new episode will reveal just what happens next to John and Kayleigh. And the question every Car Share fans is asking is: will they finally get together?
When the show was announced last autumn Peter Kay said: "We were completely overwhelmed by the response and even though we've no plans to write a third series we knew we couldn't end the story there."
New or Returning Shows
Richard Osman's House of Games, 6.00pm, BBC Two
The first of a returning, early evening duo of quizzes, here Richard Osman hosts as a group of four famous faces test their general knowledge skills in a variety of entertaining games.
Curious Creatures, 6.30pm, BBC Two
Kate Humble returns as host for a second season of the quiz show delving into the animal kingdom. Team captains Chris Packham and Lucy Cooke join in the fun.
Ending Tonight
Can't Cope, Won't Cope, 10.15pm, RTÉ 2
It took a while to get going, but this second season has been fun.
Aisling finds herself torn between Danielle and Joe. She rebuffs Ryan when he attempts to make up with her. Joe makes her see sense about Ryan but when she tries to find him he's with another woman.
Aisling, Danielle and Rachel unite in Coppers but once again it's messy with emotions and drink. Aisling reprimands Rachel for the way she's living her life but it's Danielle and Aisling who end up drunk and locked out. Aisling's new life is falling apart – will she manage to save it?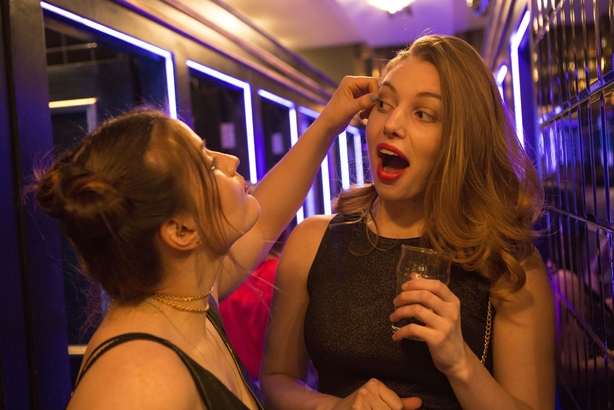 Don't Miss
King Lear, 9.30pm, BBC Two
Set in the fictional present, the 80 year-old King Lear (Anthony Hopkins) divides his kingdom among his daughters, Goneril (Emma Thompson), Regan (Emily Watson) and Cordelia (Florence Pugh) - according to their affection for him.
Cordelia refuses to flatter him, so he banishes her. Having acquired power, Goneril and Regan expel their father from their homes. At the same time, Lear's prime minister, Gloucester (Jim Broadbent), is betrayed by his son Edmund (John Macmillan) and his other son, Edgar (Andrew Scott), is forced to go into hiding.
Lear becomes mad, Gloucester is blinded: both the kingdom and the family descend into chaos and warfare.
And finally . . .
Don't forget that this week sees Britain's Got Talent on all week for that show's semi-finals. That means Coronation Street is temporarily moving to a 9.00pm slot from tonight.