If you're going no further than the sofa, here are some tips on what's worth watching on the box over the weekend. Remember, the sun always shines on TV . . .
Pick of the weekend
The Biggest Weekend, throughout the weekend, BBC One, BBC Two & BBC 4
The referendum obviously looms large over the weekend (RTÉ One, TV3 and TG4 are all covering it), but if you'd like to switch out at any time, The Biggest Weekend offers loads of musical options across the three terrestrial BBC channels, and over the course of the weekend.
Friday belongs to BBC 4, with coverage beginning with Father John Misty and Courtney Barnett at 7.30pm, followed at 8pm by the Manic Street Preachers, Beck at 9pm and Orbital at 10pm.
Saturday's coverage starts on BBC 2 at 4.30pm, and later there's Emeli Sande & Clean Bandit (7.45pm) , Sam Smith (9pm) and Noel Gallagher's High Flying Bird (10pm). Coverage on BBC from 7pm with the likes of Simple Minds, Franz Ferdinand and Underworld playing.
Taylor Swift & Paolma Faith are on Sunday at 7.30pm on BBC One, Florence + the Machine are on BBC 2 at 9pm, while Billy Ocean (7pm) is among the acts on BBC 4. See TV listings for more.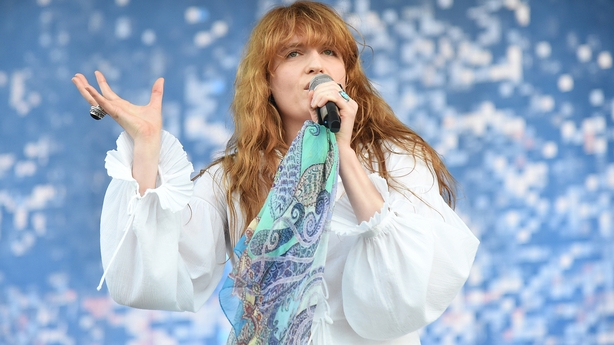 New or Returning Shows
London Palladium: Greatest Stage on Earth, 8.00pm Sunday, TV3 & UTV
In this special one-off documentary, host Bradley Walsh goes behind the scenes of one of the world's most famous theatres to discover its history, some backstage secrets and to meet many of the stars who have performed on its stage through the years.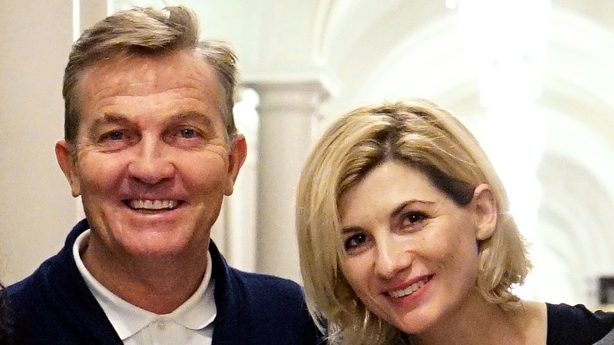 How to Get Fit Fast, 8.00pm Friday, Channel 4
Anna Richardson and Amar Latif help viewers find the exercise that's right for them, bust exercise myths, and offer fitness shortcuts and hacks based on up-to-date scientific research.
Anna finds out how a modern makeover of the callisthenics fitness craze of the 1980s can build muscle, without hours on the weights in the gym. And Amar tests out exercises that fit into even the shortest lunch breaks.
Ending this weekend
Modern Family, 8.30pm Friday, Sky 1
After last week's fun penultimate episode, here's hoping this pretty lacklustre ninth season ends on a high.
Mitchell sneaks out to Hero-Con with fanboy Phil, dressed as their favourite characters from the show Clash of Swords. All's well until Phil commits the ultimate fan faux pas.
Elsewhere, Gloria's dinosaur party for Joe is ruined when her nemesis, Dr Donna Duncan, upstages her with a far bigger and better party right next door.
Home From Home, 9.30pm Friday, BBC One
Johnny Vegas stars as Neil Hackett who, alongside wife Fiona (Niky Wardley), has finally achieved a long-cherished dream of buying a lodge in the Lake District.
In this season one finale, Neil lets slip about an old crush and Fiona takes umbrage. Penny and Robert contemplate selling up and Neil's mum Mercy comes clean about her on site relationship and Neil is less than impressed.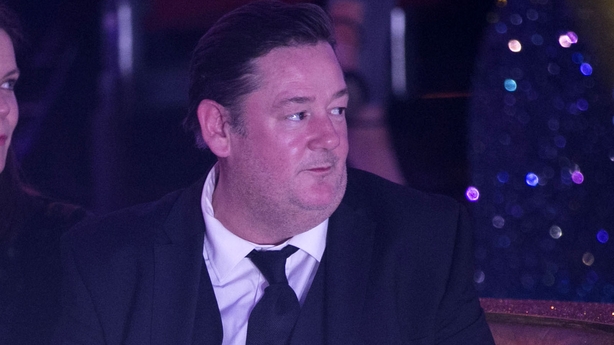 At Your Service, 8.30pm Sunday, RTÉ One
Jonathan and Martin are childhood friends who decide to buy and revamp a local bar and restaurant. They dream of recreating the pub they used to visit as young adults and have fond memories of what was once a thriving business.
But they have no experience and this dream proves to be very expensive. Can they finance their dream and gain experience along the way?
The Zoo, 7.30pm Sunday, RTÉ One
This week there's serious concern for Henry the beloved hippopotamus when he falls ill; the white capped mangabeys home is replanted plus a trip to Tangkoko National Park in Indonesia to see the Sulawesi crested macaque.
New to Download
Steve Martin and Martin Short: An Evening You Will Forget for the Rest of Your Life, from Friday, Netflix
This has been described by Rolling Stone as "showbiz comfort food", which sounds pretty good to me.
Longtime pals and showbiz icons Steve Martin and Martin Short share countless quips, catchy tunes and hilarious stories about their lives in comedy.
Don't Miss
Britain's Got Talent, 8.00pm Saturday, TV3 & UTV
As the auditions draw to a close, viewers will see the remaining acts take to the stage to see if they've got what it takes to be 2018's semi-finalists.
Simon Cowell, Amanda Holden, Alesha Dixon and David Walliams return once again to their rightful thrones on the judging panel in the search for the most exciting talent in Britain.
Chat Show Line-ups
The Late Late Show, 9.35pm Friday, RTÉ One
The Après Match team, IFTA host Jason Byrne, actor Emmet Kirwan and author Lorna Byrne are among the line up for the last Late Late Show of the season.
As the country goes to the polls to vote on the referendum on the 8th amendment, The Late Late Show will also reveal the results of a nationwide Exit Poll live on air.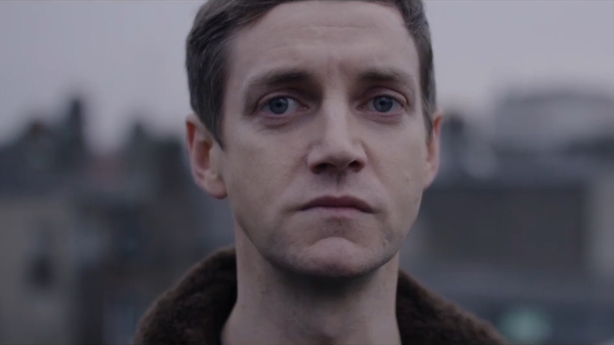 The Graham Norton Show, 11.05pm Friday, BBC One/9.20pm Saturday, TV3
It's a Jurassic World: Fallen Kingdom special as Graham meets Chris Pratt, Bryce Dallas Howard and – making a return to the franchise – Jeff Goldblum. Music comes from Jake Shears.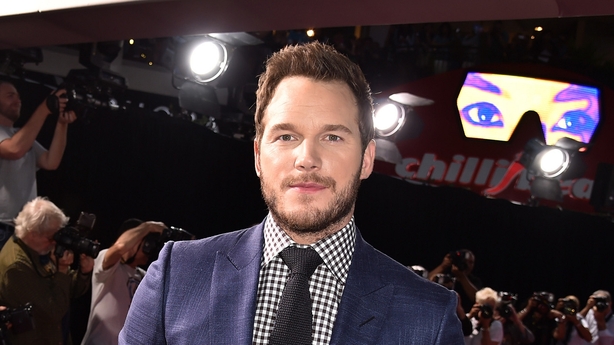 The Ray D'Arcy Show, 10.40pm Saturday, RTÉ One
TBA
Weekend Movies
Rush, 10.30pm Saturday, RTÉ 2
You don't have to be a fan of Formula 1 to enjoy this superb Ron Howard-directed drama about the intense rivalry between motor racing rivals James Hunt and Nicky Lauda.
Chris Hemsworth and Daniel Bruhl star as the duelling drivers, and it's as much about their jarring personalities as the action that takes place on the Grand Prix circuit during an unforgettable 1976 season.
Also . . .
Spielberg, 10.10pm Sunday, Sky Atlantic
This is a really good documentary produced by HBO about one of the true Hollywood greats, director Steven Spielberg. Contributors include fellow directors Martin Scorsese and JJ Abrams, as well as composer John Williams.
Box Set Binge
The Handmaid's Tale, Sky Box Sets
The current second season has been a bit of a gloom-fest while still being a compelling watch – but it makes zero sense checking it out unless you've already seen the first run.
Beautifully filmed and starring an impeccable Elisabeth Moss, the first season is a jaw-dropping TV adaptation of Margaret Atwood's novel about a dystopian future where fertile women, called Handmaids, are forced into sexual and child-bearing servitude for the rich and powerful.
Click here for full TV listings.