Just hours after the most anticipated nuptials of the year, Ray D'Arcy will have Ireland's first replica of Meghan Markle's wedding dress live in studio on Saturday night's Ray D'Arcy Show.
He will also be joined by design duo Brendan Courtney and Sonya Lennon to discuss the hits and misses of the Royal Wedding style. 
Donncha O'Callaghan will chat to Ray about his decision to retire from rugby last month after a 20-year professional career and why he'd prefer to be remembered as a great dad than a good ruby player.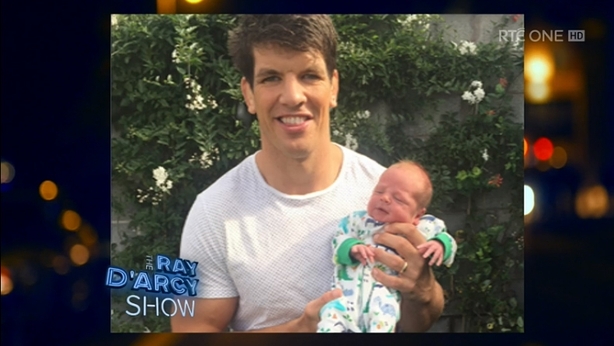 John Sheahan of The Dubliners will blow out the candles on his 79th birthday cake and joining in the celebrations will be Paddy Moloney, Declan O Rourke, Sharon Shannon, and Offaly trad act Ruaile Buaile for a session in the studio. 
Petal Piley and Jenny Cox from Blue Teapot Theatre Company join Ray to talk about their ground breaking production of Dancing at Lughnasa, which sees Jenny cast as the first person with an intellectual disability in the role of Rosie.
And Ray also meets Meath men Richard Thorpe and Barry Ardel who say they are helping to solve the housing crisis with their €45,000 pods, complete with fully-fitted kitchen, living room, bedroom and bathroom.