John Cena still wants to marry Nikki Bella despite the couple calling off their engagement just two weeks before their wedding.
The WWE superstar and Blockers actor parted ways with former Divas champion Nikki Bella less than three weeks before they were set to walk down the aisle, and admits he has been left with his "heart broken" over the split.
In an emotional interview with Today, the 41-year-old wrestler-turned-actor said he still "loves Nicole" and "would love to marry her".
"I still love Nicole, I still would love to marry Nicole, I still would love to have a family with Nicole."
''There was an unfortunate set of circumstances where our relationship ended. There's been a lot of speculation recently about me being seen in public, and everyone's been like, 'Oh John Cena's enjoying the single life.' No, I was supposed to be married and have a honeymoon over these two weeks.
''I am in my house alone surrounded by these emotionally strong memories. And everyday from 6 to 9 I get out of the house and talk to strangers as social interaction.
''I don't want anybody else. I love Nicole and I'm really trying to support her in her trying to find whatever it is she wants that made this fall apart in the first place.''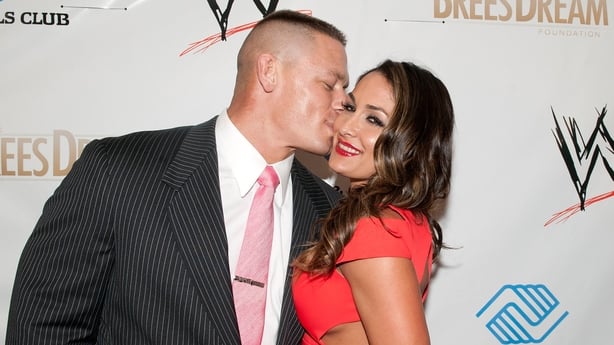 Cena suggested the break-up was down to Nikki, and admitted he'd been left with his ''heart broken'' by the split.
''I've always been honest with you guys, I also don't want to ruin the viewers' morning by giving them a bowl of sadness soup. It's been up and it's been down," he added.
''It's been incredibly reflective, which is amazing, but it's very difficult. I had my heart broken out of nowhere -- well, for me it was out of nowhere.
''And anyone who has experienced that knows that it comes with a series of bad feelings. But I've looked at myself every day and I've tried to evaluate myself and the woman that I love.''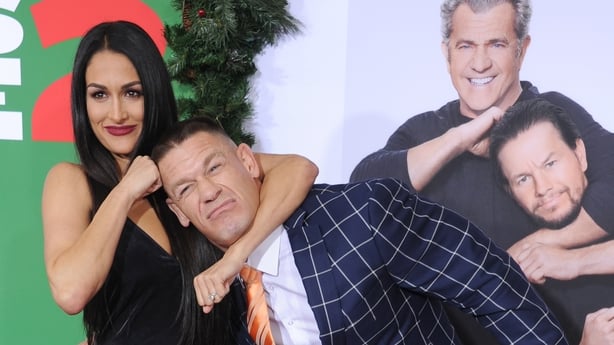 Cena said that although he sometimes has trouble communicating his feelings, he wants to do all he can to win back his former partner.
''The point is for anyone out there speculating on what's going on, I love her. I want to be with her. I want to make her my wife. I want to be the father of her children. I just want us to work and that's so just from [the heart] and all that other stuff is B.S.
''I'm just trying to live life without her on a very emotional set of time.''
The couple announced their break up in a statement published by Nikki and her twin sister Brie's official Twitter last month.