A Claire Byrne Live Referendum Special, a new crime drama, a dramatic soap return and loads more on a manic Monday's telly
Pick of the day
Claire Byrne Live Referendum Special, 9.35pm, RTÉ One
As Ireland prepares to vote in the referendum to repeal the Eighth Amendment on May 25, broadcaster Claire Byrne invites campaigners from both the Yes and No sides to discuss one of the most hotly-contested topics in Ireland's history.
The Yes side will be represented by co-director of Together For Yes, Orla O'Connor, Sinn Féin TD Mary Lou McDonald and former Master of The Maternity Hospital, Holles Street and current chair of the Institute of Obstetricians and Gynaecologists, Dr Peter Boylan.
On the No side, Byrne will also be chatting to Irish Catholic author and Iona Institute spokesperson Maria Steen, Fianna Fáil TD Mary Butler and obstetrician Dr John Monaghan.
The extended special will also feature questions from the live studio audience of 200 people and can be watched RTÉ One, RTÉ News Now and RTÉ Player.
Innocent, 9pm, TV3
If you're after good whodunnit story, then tonight's new four-part crime drama starring Lee Ingleby and Hermione Norris is for you.
The new series, which will unfold throughout the week, centres on an ordinary family man who is framed for killing his wife and his journey to prove his innocence.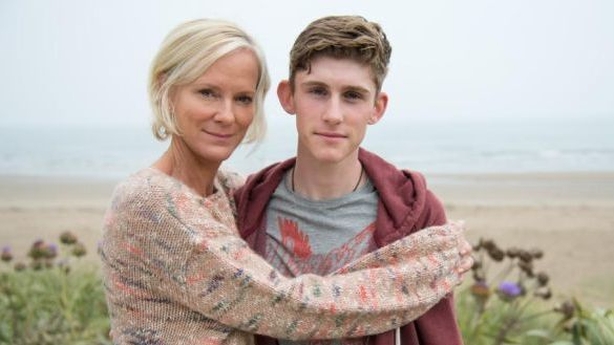 The thriller is described "as a story of love, lust, jealousy and betrayal, and one man's fight to rebuild his shattered life and a family's struggle to find out the truth behind their loved one's murder."
Also starring Best Actor and Rising Star IFTA nominee Fionn O'Shea, this drama is not one you'll want to miss.
Eastenders, 8pm, RTÉ One and BBC One
There's lots of drama in The Square tonight as Hayley returns and stirs up more trouble by planning to sell some of her belongings on the market. This sparks a backlash from some of the market traders, as she doesn't have a license or pitch.
Stacey is also unhappy over Hayley's reappearance, fearing that she could have her eye on Martin. Stacey tries to warn Hayley that she's not welcome in Walford, but Hayley tries to ease her fears over Martin by claiming that she has a new boyfriend.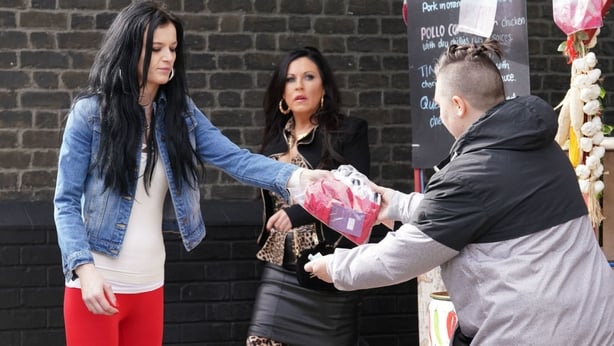 Meanwhile, Mo gets a mixed reception when she appears as "Suzie the Psychic" at the Queen Vic. Fortunately, the locals warm to Mo when she correctly predicts Patrick's return.