This year marks Marty Whelan's twentieth time to commentate on the Eurovision Song Contest. With his witty quips and comic one liners the Eurovision is as much about the Marty Party as it is the songs! 
The RTÉ broadcaster began auspiciously in 1987, the year Johnny Logan had his second win with Hold Me Now.
Subsequently there was something of a lapse, but the presenter has been a regular Eurovision commentator since 2000. "I've successfully ensured we haven't won any of them," he noted self-deprecatingly, talking to Marian Finucane on her RTÉ Radio One Saturday show.
"Here we are, 20 years, and a very good chance of doing well."
Ireland has not won the contest since Eimear Quinn sang the Brendan Graham-composed song, The Voice, in 1996.
Whelan is indeed ebullient about Ryan O'Shaughnessy's chances tonight with Together and the presenter noted the song's popularity among the Eurovision personnel gathered in Lisbon. "The song has taken on legs... we're in a wonderful position, but as the fella says, not to get carried away."
The Winning Streak presenter also paid tribute to the EBU (European Broadcasting Union) for terminating their contract with a Chinese production company after they edited Ireland's song out of their semi-final broadcast on Tuesday.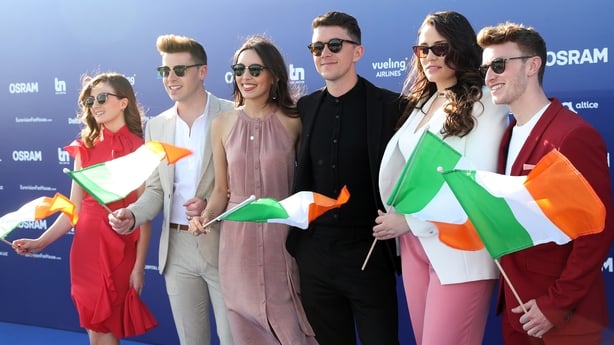 "Hats off to the EBU," declared Whelan endorsing the organisation's stance," because it (the Eurovision Song Contest) is about inclusivity and diversity, it's a great stand."
He also noted how the Chinese TV station in question did not want to show tattoos. "There are about 17 acts with tattoos of various descriptions, so good luck with that lads."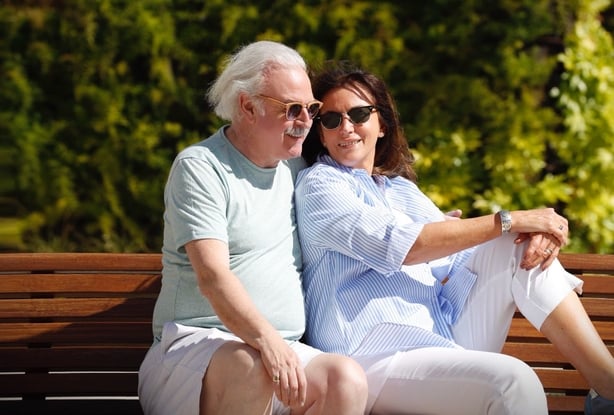 Marian mentioned the matter of geopolitics, meaning the alleged tendency by some countries to vote by virtue of their relationship with competitor states. "There will always be that," said the veteran commentator.
Whelan also revealed that the Eurovision experience was like being in "a bit of a bubble".
"People tend to feel there's nothing else going on in the world."
Over the past four or five years, he has noted increased security, with police escorts taking the Irish contingent to and from the Eurovision venue in Lisbon.
He describes the song contest as "a well-ordered and well-oiled machine," and one that "this country would be eminently equipped to mount next year, should we win".
"From a professional point of view, I think we would be absolutely set to put it out there."
You can watch the Eurovision Song Contest on RTÉ One, Saturday May 12 at 8.00pm. Or tune in to RTÉ 2FM for live commentary. 
Click here for more Eurovision news 
We need your consent to load this rte-player contentWe use rte-player to manage extra content that can set cookies on your device and collect data about your activity. Please review their details and accept them to load the content.Manage Preferences