If you're going no further than the sofa, here are some tips on what's worth watching on the box over the weekend.
Pick of the weekend
Eurovision Grand Final 2018, 8.00pm Saturday, RTÉ One
It's amazing to think that up until last Tuesday, hardly anyone really gave a monkey's about the Eurovision. Ryan O'Shaugnessy changed all that by making it through the first semi-final.
Ireland's first finalist in five years will be up against it, but you can catch it all live from Lisbon's Altice Arena in a spectacular presented by Filomena Cautela, Sílvia Alberto, Daniela Ruah & Catarina Furtado.
This year marks Marty Whelan's 20th year in the commentary box for RTÉ. Wouldn't it be great if Ireland's most famous moustache were to crown his two decades with a Eurovision victory salute?
New or Returning Shows
Patrick Melrose, 9.00pm Sunday, Sky Atlantic
This looks great. Benedict Cumberbatch stars in a five-part drama based on the acclaimed novel by Edward St Aubyn and adapted for television by David Nicholls.
It's 1982. Patrick Melrose (Cumberbatch) is a witty, well-bred twentysomething with seemingly infinite funds at his disposal and relatively little to do with it.
Patrick receives news that his awful father (Hugo Weaving) has passed away and that causes him to react with indifference. Regardless, Patrick must collect his dad's remains from New York, where he claims he will also get clean.
But getting sober in the Big Apple is a task, and he's soon hitting the city's seedier back streets to score a fix of anything and everything on offer.
Also broadcast 'live' on Sunday morning at 2am, if you really need to see it first.
Niall Horan with the RTÉ Concert Orchestra, 6.55pm Saturday, RTÉ One
This special one-off show sees singer-songwriter Niall Horan and his band joined by 45 members of the RTÉ Concert Orchestra as they perform a selection of songs from Niall's debut solo album Flicker.
With special arrangements by conductor Gavin Murphy, the event was recorded in RTÉ's iconic Radio Studio 1 and features an exclusive interview with Niall by 2FM's Eoghan McDermott.
The Bridge, 9.00pm Friday, BBC Two
Sofia Helin and Thure Lindhardt reprise their roles as Saga Norén and Henrik Sabroe in the concluding installment of the smash hit Scandinavian crime drama.
Almost two years after viewers last saw Saga and Henrik, a woman is found brutally murdered on Pepparholm island, at the base of the bridge.
She was Margrethe Thormod, General Director of the Migration Agency in Copenhagen and the killers motive may lie in a recent and highly publicised deportation scandal that personally affected Margrethe.
Burma with Simon Reeve, 9.00pm Sunday, BBC Two
Simon Reeve travels to beautiful-but-troubled Burma, also called Myanmar, for a new two-part series.
On his journey Simon discovers a divided country where life is steadily improving for many, while others still live in terror of the military, who still have enormous power in the country.
A Wild Irish Year, 6.30pm Sunday, RTÉ One
This new four-part series goes across the country from wild coasts, mountains and woodlands to farms, towns and cities, showcasing some spectacular natural events and meeting a diverse range of people whose lives are deeply connected to the seasons.
As the countryside sheds its winter coat, the arrival of spring is heralded right across the island and the show's various presenters will reveal the best our newly green countryside has to offer.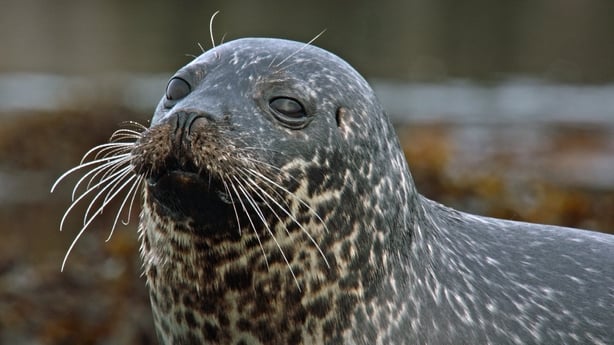 British Academy Television Awards, 8.00pm Sunday, BBC One
UK TV's most prestigious awards ceremony of the year is back with Sue Perkins at the helm.
Black Mirror, Line of Duty, The Crown and Three Girls lead the nominations with three each, and the stars of those shows - Joe Cole, Thandie Newton, Claire Foy and Molly Windsor - all receiving nominations for their performances.
Of particular interest to Irish viewers, Sharon Horgan is nominated in two categories, best female performance in a comedy programme and best scripted comedy, both for Catastrophe.
Graham Norton, Sinéad Keenan, Brían F O'Byrne and Adrian Dunbar are also up for awards.
The A- Z Of Chelsea, 6.00pm Sunday, BBC ONE
This promises to be an entertaining and affectionate romp through The Chelsea Flower Show's history to discover the people, plants and designs that have made it the greatest flower show on earth.
From its legendary designers to the judges, Chelsea Pensioners to the Queen, nurseries to veg growers, this is the definitive guide to the event that heralds the start of the UK's Summer Season. Pimm's, anyone?
Ending this weekend
Episodes, 10.00pm Friday, BBC Two
It's the season 5 finale and after Matt passes on the new show that he developed with Sean and Beverly, the writers are forced to figure out what lies ahead without him.
Meanwhile, Carol purses her lawsuit against Helen and the network with surprising results.
Tracks and Trails, 8.30pm Friday, RTÉ One
Presenter Philip Boucher-Hayes walks two loops in the Glengarriff Woods Nature Reserve and on Garnish Island in Cork.
Salamander: Blood Diamonds, 9.00pm Saturday, BBC Four
As the season 2's last couple of episodes arrive, Sofie and Jamie arrange a rendezvous in Brussels for him to hand over the flash drive to her father.
But their conversation is monitored by P9 whose mole leaks the information to the Minnebach organsiation.
New to Download
Evil Genius, Netflix from Friday
Netflix's new four-part docuseries dives into a high-profile 2003 crime known as the Collar Bomb case.
The true crime documentary revisits the plot, which resulted in the death of an on-duty pizza delivery driver, who robbed a PNC Bank with a bomb clamped around his neck.
Shortly after the heist, the metal collar device fastened to him exploded, killing him while he sat cross-legged and handcuffed on the ground.
Don't Miss
Atlanta, 10.55pm Sunday, BBC Two
If you missed the first season of this superb, award-winning dramedy when it debuted on Sky Atlantic, I can't recommend it too highly. It's excellent.
Created, written and produced by, as well as starring Donald Glover, who plays the lead role of Earnest 'Earn' Marks. He's broke, out of luck and living with his ex-girlfriend and their daughter.
When he learns that his cousin Alfred is on the verge of rap success as Paper Boi, he sees an opportunity for both of them.
Chat Show Line-ups
The Late Late Show, 9.35pm Friday, RTÉ One
Former rugby player Jamie Heaslip and British royal family chronicler Andrew Morton join Ryan Tubridy, while Eurovision winners Johnny Logan and Secret Garden will perform.
There are also human interest stories as sixteen-year-old Ian O'Connell talks about life since he was paralysed in a bike accident last year, while teenager Luke O'Reilly Kane, his mother Maura and Nicky Manning share stories of their struggles since coming out as trans.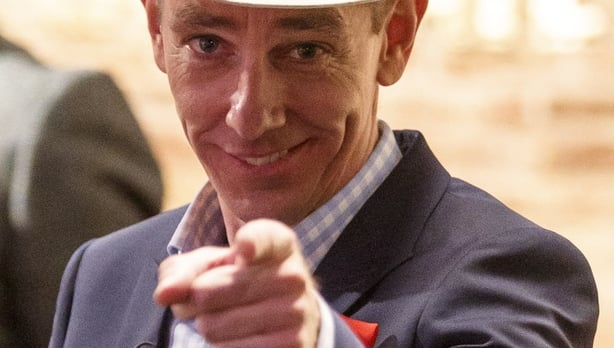 The Graham Norton Show, 11.05pm Friday, BBC One/9.20pm Saturday, TV3
Deadpool 2 stars Josh Brolin and Ryan Reynolds join Graham on the sofa, as does former footballer David Beckham, while Joan Armatrading performs her new single I Like It When We're Together.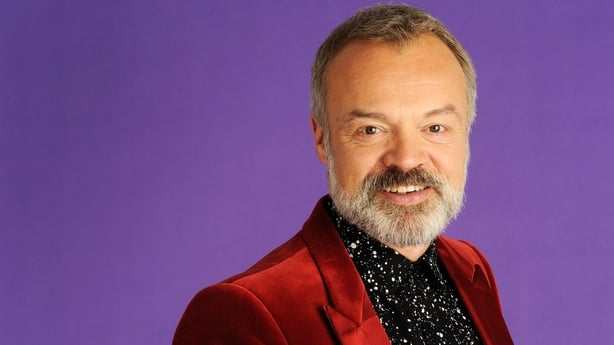 Weekend Movies
Anon, from Friday, Sky Cinema on demand and Sky Cinema
From Gattaca and In Time director Andrew Niccol comes the latest Sky Cinema Original Film, what looks like a stylish sci-fi thriller.
In a future where privacy and old-fashioned police work are things of the past, a state-of-the-art surveillance network - known as the Ether - ensures everything anyone says or does can be recalled and played back.
Cases can be solved with ease – well, up until now that is.
Troubled detective Sal Frieland (Clive Owen) is investigating a series of seemingly connected murders when it emerges that the perp has somehow hacked the system and slipped through the cracks.
Also...
I Used to Live Here Too, Midnight Saturday, RTÉ 2
Not exactly a barrel of laughs as its topic is suicide – but none the less, this is a vital slice of Irish cinema.
Click here for our Harry Guerin's ***** review:
Box Set Binge
Red Riding, All4
Here's something that's worth a look – even if you saw it when it was first broadcast back in 2010.
Thrilling trilogy of films based on David Peace's cult noir novels about Yorkshire during the 1970s and 80s: a world of paranoia, corruption and the terrifying legacy of the Ripper murders.
Each boasts a stellar British cast that includes Andrew Garfield, Sean Bean, Paddy Considine, Rebecca Hall and Peter Mullan.