Ireland's Eurovision hopeful Ryan O'Shaughnessy has been joined in Lisbon by his friends and family ahead of Tuesday night's semi-final, with his girlfriend saying they are all "so excited" to see him perform.
Ryan performed in front of the jury on Monday night, and his girlfriend Ailbhe was there cheering him on for what she said was a "surreal" moment.
"It was surreal seeing him up there. I was so happy for him," she said.
"His voice sounded amazing through the arena. The overall performance was so beautiful and really showed the story he was telling."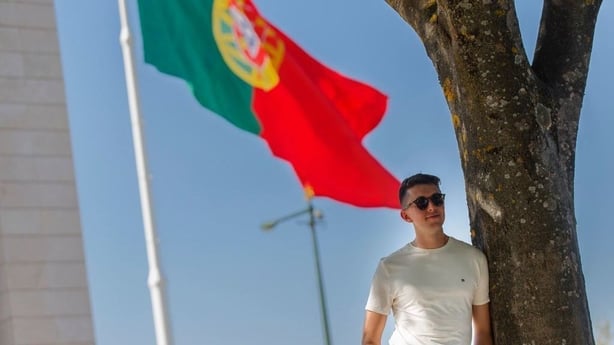 As Ryan prepares to take to the stage for the first of this year's semi-finals in the Altice Arena tonight, he will have a number of friends and family members there for support.
"I'll be sitting with Ryan's family and friends tonight," Ailbhe added. "Everybody has landed now and are so excited to see his performance. We have all our Irish flags at the ready."
Speaking about the support he's been getting, while acknowledging the "mammoth task" ahead, Ryan said, "There's a big Irish flag on the wall, I've got my friends around me and I'll be representing my country."
Catch Ryan's performance in Eurovision Semi Final 1 on RTÉ2 on Tuesday at 8pm.
Eurovision Semi Final 2, Thursday, May 10, RTÉ2, 8pm.
Eurovision Grand Final, Saturday, May 12, RTÉ One, 8pm.