Nick Cave will take part in an on-stage conversation in Dublin on June 5, the day before the The Bad Seeds' show at the Royal Hospital, Kilmainham on June 6, their first Irish headline gig since 2008.
The Conversations project came into being during the band's 2017 world tour which were apparently particularly intimate events.
"I have always loved the Q&A format - not the formal onstage interviews that precede them but the questions from the audience afterwards, " says Cave. "The audience tends to ask more challenging, revealing, playful and ultimately serious questions. You never know what you are going to get. They can be fearless and they can go deep."
The singer observed "a connection happening with the audience through the recent live shows where we have all shown a kind of willingness to open up and I thought that a direct conversation with the audience might be valuable."
The audience, he says, can ask him anything and he will do his best to answer in these informal gatherings which come under the title, So, What Do You want to Know? "I do have some things to say. I can always play some songs at the piano if it all goes horribly wrong. But, I don't know, I've got a good feeling about this one."
The Kilmainham show sold out in less than an hour when announced, but a limited number of extra tickets will be released for sale this Friday, 11 May at 9am. Patti Smith is a special guest and more support will come from Limerick three-piece whenyoung.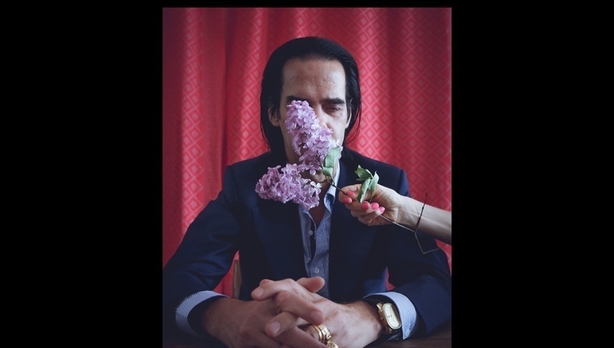 A Nick Cave season of films at Light House Cinema, Dublin and Pálás, Galway will highlights the Australian musician and actor and his contribution to modern cinema.
From 1 June to 6 June, the cinemas will screen films featuring Nick Cave's screenplays, scores with fellow Bad Seed Warren Ellis and the documentary collaborations, One More Time With Feeling and 20,000 Days On Earth, plus feature films Lawless, The Proposition, The Assassination of Jesse James By The Coward Robert Ford, Wind River and Hell Or High Water.
In London, the Curzon, Soho will also screen a short season of films including Wings Of Desire, The Assassination of Jesse James By The Coward Robert Ford and One More Time With Feeling from May 22 toJune 5, coinciding with Nick Cave & The Bad Seeds' headline show in Victoria Park on June 3.
www.lighthousecinema.ie / www.palas.ie / www.curzoncinemas.com/soho/info
Tickets on sale Wednesday May 9 at 12pm for So, What Do You want to Know?
Tickets available from www.abbeytheatre.ie