There's lots of music on the box tonight with The Eurovision Song Contest semi-final, a new run of Late Live with Jools Holland, and Nashville continuing on TG4.
Pick of the day
The Eurovision Song Contest, 8.00pm, RTÉ 2
Eurovision perennial Marty Whelan is live from Lisbon as this year's song extravaganza kicks off in earnest.
Tonight's semi-final has ten places up for grabs, with Ireland's 2018 hopes hinging on Ryan O'Shaughnessy singing Together. If he gets through it'll be Ireland's first appearance in the final since 2013.
What's another year, eh?
New or Returning Shows
The Secret Life of Five Year Olds, 8.00pm, Channel 4
The award-winning series returns, with a two-part special revealing how children learn the difference between right and wrong.
Consultant clinical psychologist Dr Elizabeth Kilbey and educational neuroscientist Professor Paul Howard-Jones watch the drama unfold and offer expert insight.
In this episode, a new class have to decide whether it's ever okay to cheat and what to do when one of the group makes a big confession.
Here's some fun and games with lemonade from last year:
Later Live . . . with Jools Holland, 10.00pm, BBC Two
Jools Holland returns with another roomful of singers and bands playing completely live in studio.
Snow Patrol are back in business with songs from their seventh studio album, South London's Shame are the hot new rock act, while veteran Detroit-raised soul singer Bettye Lavette performs a song from her album of Bob Dylan covers.
Also: Plan B performs songs from his fourth album, Tower Of Power finally make their BBC TV debut with their soul-funk brass, and teenage British singer-songwriter Jade Bird makes her TV debut performing solo.
Here's Dua Lipa from a few months back:
Back to the Land with Kate Humble, 7.00pm, BBC Two
This series champions rural entrepreneurs. For the first episode, Kate is in Cornwall meeting seaweed entrepreneurs Tim and Caro, who run the only company in the UK who free dive to pick their seaweed.
Ending Tonight
Genderquake, 9.00pm, Channel 4
In the second episode of this social experiment, mixing 11 strangers of different gender identities and sexualities, a feud simmers after a boozed up night that went too far.
Cambell, Brooke and Charlie escape the tension with an emotional return to Brooke's old school, and the the whole group begin to come back together over a game of Truth or Dare.
The next day, Romario's mother comes to celebrate his birthday and drops a bombshell that changes everything.
This is followed by Genderquake: The Debate, where guests discuss what gender means in 2018.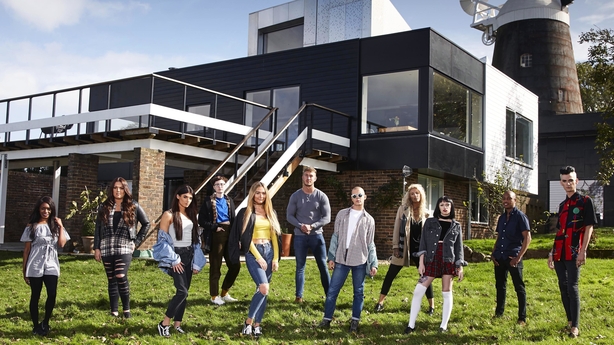 New to Download
Hari Kondabolu: Warn Your Relatives, Netflix
American stand-up comic, actor, filmmaker, and podcast host Hari Kondabolu is best known for his comedy on subjects such as race, identity, and inequity and the LGBT community.
Here he breaks down identity politics, celebrity encounters, his mango obsession and more in what's an unpredictable stand-up comedy special.
Don't Miss
Nashville, 10.40pm, TG4
As the country music drama's sixth and final season continues, Daphne and Jake perform at school as Deacon and Jessie run into Brad, Jake's egotistical dad.
Meanwhile, Alannah's stage presence grows, creating a division in the band and making Gunnar question his relationship with Alannah. Maddie joins Jonah in Miami, while Avery visits Juliette.