Benedict Cumberbatch has said that "diversity across the board" is one of the big goals within the production company he founded.
The Sherlock star, who is currently appearing in Avengers: Infinity War as Doctor Strange, started his SunnyMarch production company in 2013 and said that diversity is a big priority in terms of how the company is staffed and the focus of the work they produce.
"One of our missions is to create far more important, challenging, interesting positions for women in our industry. We are doing that with how we staff our company as well as what focus we have in our work," Cumberbatch told The Big Issue.
"I'm very aware of saying all this, but at the moment it is boring old white, male, public school, whatever-you-want-to-call-me beginning this - because I can bring money and attention to projects."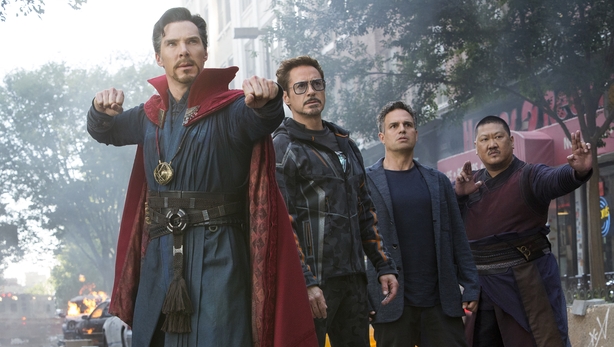 "But our company is also establishing its own credentials from the quality of that work and how it comes to fruition. And that is when we can really set sail with some of those goals, which includes diversity across the board - gender, racial, sexual orientation," he added.
Cumberbatch described the experience of setting up the company as a "big learning curve" and a "blissfully happy experience for all concerned".
He said, "It really is a people business and if you get that alchemy right, and choose a good, industrious, challenging and kind team, you make for a really good working environment which is very productive."