The Simpsons creator Matt Groening has weighed in on the controversy surrounding the cartoon's character Apu, saying "people love to pretend they're offended".
The contention that the character is reinforcing racial stereotypes was sparked by a documentary made by Indian-American comedian Hari Kondabolu called The Problem With Apu.
The documentary explores the negative stereotypes that the character propagates and also explained how the Apu's catchphrase "Thank you, come again!" was used by children and young people to bully south Asian Americans.
When asked by USA Today if he had a comment about the controversy, Groening responded: "Not really.
"I'm proud of what we do on the show. And I think it's a time in our culture where people love to pretend they're offended."
Hank Azaria, who plays Apu in the show, previously said he would be willing to "step aside" from voicing the role and let a south Asian actor take over.
The actor appeared on The Late Show with Stephen Colbert where he said his "eyes had been opened" by the discourse around Apu and racial stereotypes.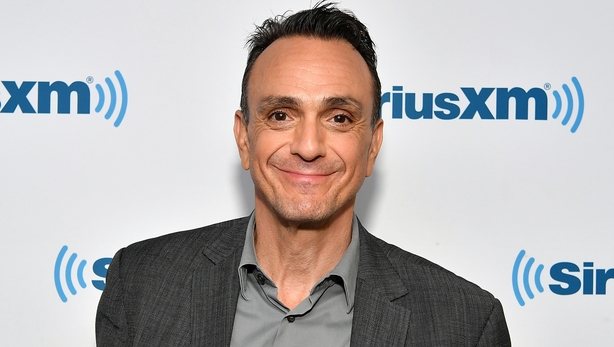 When asked by talkshow host Colbert what he thinks should happen with the character going forward, Azaria offered several solutions, saying: "I've given this a lot of thought, and as I say my eyes have been opened. I think the most important thing is to listen to Indian people and their experience with it.
"I really want to see Indian, South Asian writers in the writers room… including how [Apu] is voiced or not voiced. I'm perfectly willing and happy to step aside, or help transition it into something new.
"It not only makes sense, it just feels like the right thing to do to me."
.@HankAzaria addresses the controversy surrounding the character 'Apu' from @TheSimpsons. #LSSC #Apu #TheSimpsons pic.twitter.com/pkmYgcX4Il

— The Late Show (@colbertlateshow) April 25, 2018
Following the interview, documentary filmmaker and comedian Hari Kondabolu took to Twitter to thank Azaria for his stance.
Thank you, @HankAzaria. I appreciate what you said & how you said it. https://t.co/Otmxygf3DP

— Hari Kondabolu (@harikondabolu) April 25, 2018
The Simpsons controversially addressed the Apu criticisms in an episode that aired in early April. It included a scene that ended with a picture of Apu with the phrase "don't have a cow" on it.