Tom Cruise has described the upcoming sixth instalment of the Mission: Impossible franchise as "the most challenging film" he's ever made and it will include the "biggest and most difficult stunts" of his career.
Speaking about his return to the film series with Mission: Impossible – Fallout, which has seen him film some daring stunts over the course of the first five films, Cruise reflected on the challenging nature of the project.
"I work with people that I respect, and I want to work with fun people and hardworking people. Making Mission: Impossibles - they're not easy. They're the hardest," Cruise told Collider.com.
"This is definitely the most challenging film I've ever made, because it's producing, it's acting, and we do all our own action work."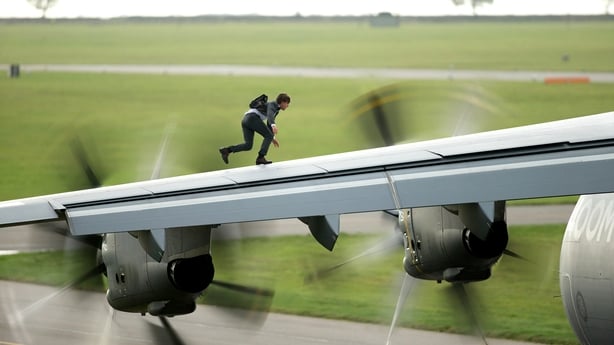 The film's director Christopher McQuarrie spoke about Cruise's dedication to doing his own stunts, saying, "Without question the biggest and most difficult stunts that he's ever done. Some of the most challenging stunts he's ever done. But, also, a much deeper story. A much more emotional story."
His stunt work doesn't come without its setbacks however, with Cruise suffering a broken ankle on set, which saw him spend 8-10 hours every day in rehab in order to still meet the production and release deadlines.
Mission: Impossible – Fallout hits cinemas on July 26.