Lily James is feeling the pressure ahead of the release of Mamma Mia! Here We Go Again as she will be playing a young version of the character Meryl Streep took on in the first film and worries she has "set myself up for the biggest fall."
The 29-year-old actress will play a young Donna Sheridan in the sequel and said she has to focus on remembering that she isn't playing Meryl Streep, and to focus on the character alone as opposed to the pressure of following in Streep's footsteps.
"I've basically set myself up for the biggest fall. This will probably end my career, playing a young Meryl," James told Heat magazine.
"But I keep having to tell myself, I'm not playing Meryl, I'm playing Donna Sheridan. Everyone who goes to see it will be judging me and I hope I didn't make a silly mistake saying yes. But how could I not say yes?
"This was an opportunity of a lifetime. They were letting me sing ABBA songs, on a boat in Croatia, and dance around. What do you say to that?' No, let me mull it over.' Of course I was on board ... literally."
We need your consent to load this YouTube contentWe use YouTube to manage extra content that can set cookies on your device and collect data about your activity. Please review their details and accept them to load the content.Manage Preferences
The former Downton Abbey star revealed that she spent hours researching Streep's back catalogue of films in preparation for her role in the film.
"I watched all the movies she did in her 20s on repeat because that's the same age Donna is when I play her. Trying to study Meryl's movements and her energy, her mannerisms, everything I could - I was writing notes and rehearsing the movements, going over and over," James said.
"And it was basically an entire waste of time because you can't learn any of it. It's just her, it's who she is, it's why she's the greatest actor of all time. If it was teachable, what she can do, they'd be churning out Meryl's every week. But she is and always will be one of a kind, never to be repeated again."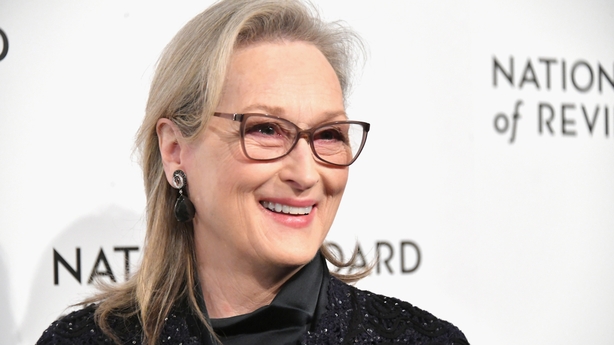 Mamma Mia! Here We Go Again will see Donna's daughter Sophie (Amanda Seyfried) learning about her mother's past while pregnant with her own child.
Mamma Mia! cast members Streep, Seyfried, Pierce Brosnan, Colin Firth and Julie Walters will all reprise their roles, with new additions Cher and Andy Garcia also starring.
The film hits cinemas on July 20.