Benedict Cumberbatch has responded to claims made by Martin Freeman over fan expectations of Sherlock.
The 46-year-old Hobbit actor recently said he found it difficult filming the popular BBC show hard when so many fans are lurking around the set.
At the time, Freeman told The Daily Telegraph, "People's expectations, some of it is not fun any more. It's not a thing to be enjoyed, it's a thing of, 'You better f****** do this, otherwise you're a c***. That's not fun anymore".
Cumberbatch, who plays Sherlock Holmes alongside Freeman's charcter Dr. John Watson in the popular series that started in 2009, has now responded to Freeman's quotes, labelling his co-star's unhappiness as "pathetic".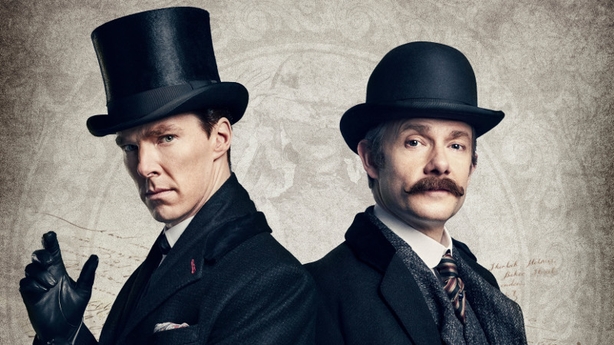 When asked if fan excitement had spoiled his good in Sherlock, he told the newspaper: "It's pretty pathetic if that's all it takes to let you not want to take a grip of your reality.
"What, because of expectations? I don't know. I don't necessarily agree with that."
Cumberbatch is currently promoting his role as Doctor Strange in Marvel's Avengers: Infinity War.
Check out our interviews with some of the Infinity War cast here.