Prince's original and rarely heard version of his 1984 song Nothing Compares 2 U has finally been released as part of the launch of a new Prince discography website from the late singer's estate and Warner Music.
Prince originally sent the track, which was made famous by Sinead O'Connor in 1990, to Paul "St. Paul" Peterson of The Family, the band which Prince had assembled to record for his Paisley Park Records label.
The song first appeared on The Family's debut album and remained a largely unheard B-side until a tearful O'Connor turned it into a worldwide hit, which went to No 1 in over a dozen countries.
The late Prince played the song live only occasionally but now Prince's estate and Warner Bros. Records, have released the original version of Nothing Compares 2 U, as written, arranged, performed, and produced by Prince.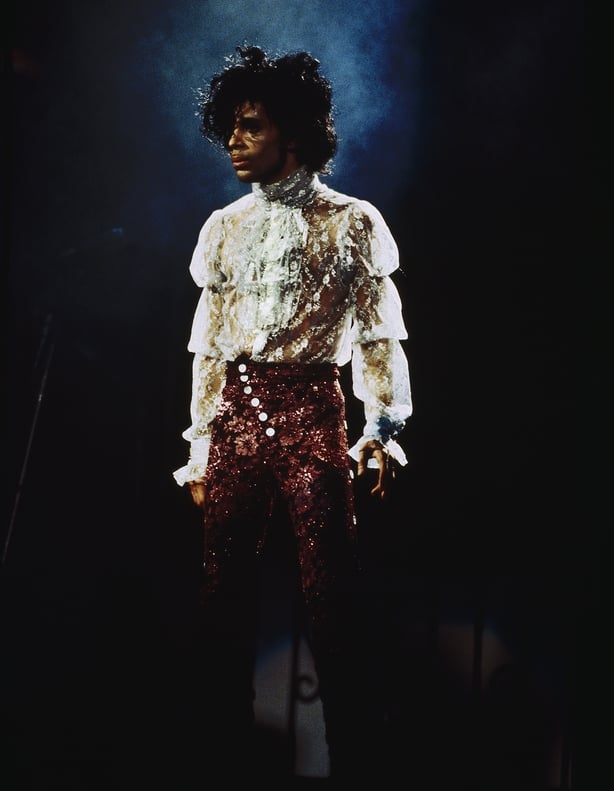 This previously unreleased version was recorded in 1984, six years before O'Connor's 1990's classic version and before Prince started performing the song live.
The track was recorded at the Flying Cloud Drive 'Warehouse' in Eden Prairie by Prince's long-time engineer Susan Rogers, and originally composed, arranged and performed in its entirety by Prince, aside from the backing vocals by Susannah Melvoin and Paul "St. Paul" Peterson.
Also featured on the original track is saxophone work by Eric Leeds. Speaking to The Guardian newspaper, Rogers said: "One day, he went into a room with a notebook and, within an hour, emerged with the lyrics to Nothing Compares 2 U. The song came out like a sneeze."
Michael Howe, long-time industry A&R executive, Prince expert, and the Prince Estate's official Vault Archivist, said: "No Prince-penned song performed by another artist has enjoyed more chart success and overall cultural impact than Sinead O'Connor's 1990 recording, so hearing the song in its original context performed in its entirety by the author makes it particularly noteworthy."
According to Rogers, Prince didn't want to release the track under his own name, because it was about a domestic life that he'd never had.
"He wasn't living with anyone, but he was a young man writing about domesticity," Rogers says. "The line 'all the flowers that you planted in my back yard went out and died'… it would have been Sandy who planted those flowers. 'And I know that living with me baby is sometimes hard, but I'm willing to give it another try…'
"There was no romantic relationship with Sandy. It's not a pained 'Help me, baby' track. It's: 'You're gone and I miss you,' which is probably why he felt comfortable giving the song away to The Family. He released his material based on what he wanted us to know about him and, wonderful as it is, he didn't want it to represent him."
This original version will be released as two 7" vinyl singles in picture disc and black vinyl formats.