If you're going no further than the sofa, here are some tips on what's worth watching on the box over the weekend. As ever, it's a busy one...
Pick of the weekend
The Woman in White, 9.00pm Sunday, BBC One
Sunday night period drama on BBC One? This adaptation of the Wilkie Collins classic promises to be one of the best yet, and that's really saying something.
Walter Hartright (EastEnders' Ben Hardy), a young drawing master, meets a ghostly woman dressed all in white on London's Hampstead Heath. He offers her assistance, but is later shocked to discover she has escaped from a lunatic asylum.
The next day he leaves London to take up a teaching post in the village of Limmeridge in Cumbria, working for Mr Frederick Fairlie (Charles Dance).
There, he learns of a connection between his charming pupils, Laura Fairlie (Olivia Vinall) and Marian Halcombe (Jessie Buckley), and the mysterious woman in white: she's known to the household as Anne Catherick, a mentally handicapped child who grew up in the village.
Over the next few months, Walter and Laura Fairlie fall deeply in love. Unfortunately she is already promised in marriage to a baronet - Sir Percival Glyde (Dougray Scott).
When Laura receives a vicious letter attacking Sir Percival, Walter thinks Anne, who has recently returned to the village, might be responsible.
He confronts her, only to discover that it was Sir Percival who put Anne in the asylum. The blighter!
New or Returning Shows
Ireland's Deep Atlantic, 9.30pm Sunday, RTÉ One
Underwater cameraman Ken O'Sullivan embark on a series of voyages out into the open North Atlantic in search of large whales, sharks and cold water coral reefs 3,000 down on Ireland's deep sea bed.
The two-part series will document many of these creatures' behaviour for the first time in any TV programme and investigate the health of our deep Atlantic waters.
Unreported World, 7.30pm Friday, Channel 4
Channel 4's multi-award-winning foreign affairs strand returns for a new run with a film following a volunteer ambulance service in Somalia's war-torn capital, Mogadishu.
Reporter Seyi Rhodes and director Sasha Achilli accompany the extraordinary team who risk their lives braving bombs, gunfights and al-Shabaab militants to get sick people to hospital in a city where the government struggles to cope.
The Button, 8.30pm Friday, BBC One
The Button is the host, judge and, of course, actual button in this brand-new game show taking place in the houses of five UK families who compete to win challenges in the comfort of their living rooms.
Arriving in all five locations simultaneously, The Button will set the households a series of fiendishly fun challenges requiring skill, determination and intellect, over one anything-can-happen day.
Home from Home, 9.30pm Friday, BBC One
Johnny Vegas stars as Neil Hackett who, alongside wife Fiona (Niky Wardley), has finally achieved a long-cherished dream of buying a lodge in the Lake District.
Their traditional lodge at Lake View Holiday Park means everything to them. That is until they wake up on their first morning there and meet their neighbours, the effortlessly superior Dillons, outdoorsy Robert (Adam James, Doctor Foster) and glamorous Penny (Emilia Fox, Silent Witness).
Imagine . . . 9.00pm Saturday, BBC Two
Using extraordinary and previously unseen archive footage, and shot over the past three years, Julien Temple's two-part film captures the mood of Havana and its people - the Habaneros - at a pivotal moment in time.
They share their experience of life in this extraordinary city: the highs and lows, the exhilaration and the suffering.
Fidel is dead, Obama's hand of friendship is withdrawn and as the US blockade continues to strangle the economy, Havana is literally falling apart.
Ending this weekend
I Don't Like Mondays, 8.00pm Friday, Channel 4
Would you like to take a year off work? With your salary fully paid? That's the amazing prize on offer in this brand new comedy game show hosted by Alan Carr.
Along the way, viewers find out about the bizarre, funny and moving ways audience members would spend their year of freedom if they won.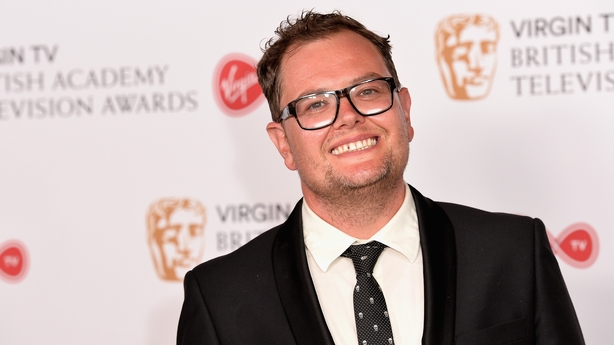 Snowfall, 11.45pm Sunday, RTÉ 2
It's the season one finale of the US drama set in 1983 Los Angeles, following the stories of several characters whose lives are doomed to intersect.
For his role in the business, Jerome insists on a 25% cut of the profits. Teddy asks Alejandro to go into hiding until he can discredit Victoria's search, while Franklin learns that his mother was fired from her job.
New to Download
Dope: Season 2, Netflix from Friday
The drug war never ends. Camera crews follow smugglers, users and law enforcement agencies across Indiana, the Caribbean, Detroit and Atlanta.
The Letdown: Season 1, Netflix from Saturday
Audrey, mother of a two-month-old baby, joins a new-parents support group where she makes some quirky friends facing various challenges and life changes.
Mercury 13, Netflix from Saturday
This documentary profiles women who were tested in 1961 for spaceflight, but had their dreams dashed when only men were chosen to become astronauts.
Don't Miss
Chat Show Line-ups
The Late Late Show, 9.35pm Friday, RTÉ One
Ronan Keating will join Daniel O'Donnell and Nathan Carter on this Country Special Big Tom Tribute.
Susan McCann, Paddy Cole and Fr Brian D'Arcy will also discuss the impact Big Tom had on the Irish country scene.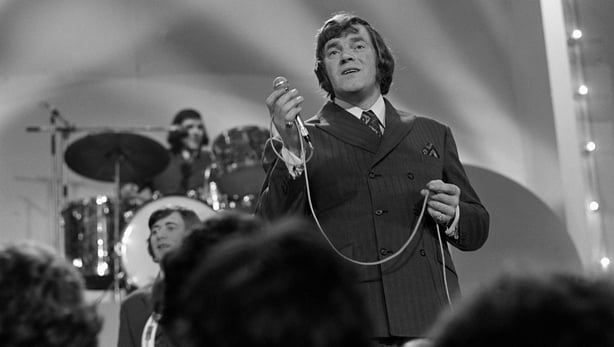 The Graham Norton Show, 10.35pm Friday, BBC One/10.20pm Saturday, TV3
Graham's guests are actors Benedict Cumberbatch, Matt LeBlanc and Maxine Peake, as well as Mary Berry and Claudia Winkleman talking about their new show Britain's Best Cook.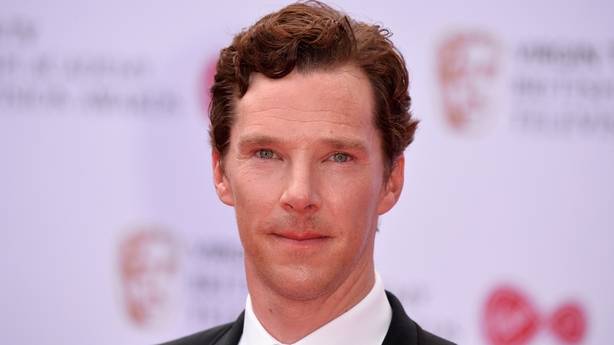 The Ray D'Arcy Show, 9.50pm Saturday, RTÉ One
Louis Walsh, Baz Ashmawy, and adult film star Theo Ford top the bill for this week's Ray D'Arcy Show.
Weekend movies
Rough Night, Sky Cinema on demand and Sky CinemaPremiere, from Saturday
This 2017 comedy stars Scarlett Johansson, Kate McKinnon, Jillian Bell, Ilana Glazer, and Zoë Kravitz – but that strong line-up failed to ignite the box office. Here's your chance to check it out at home.
Scarlett Johansson's Jess is getting hitched, but before the big day there's time to hook up with a group of old pals - Alice (Jillian Bell), Pippa (Kate McKinnon), Frankie (Ilana Glazer) and Blair (Zoë Kravitz) - for drug and booze-fuelled debauchery in Miami.
It's all going messily until a male stripper arrives at the door and ends up dead.
Also...
Monsters, Inc, 6.35pm Saturday, RTÉ One
Another cracker from Pixar, which is all anyone really needs to know about this 2001 animation.
Featuring the voices of John Goodman, Billy Crystal, Steve Buscemi, James Coburn, and Jennifer Tilly, the film centres on two monsters employed at the titular energy-producing factory Monsters, Inc, top scarer James P 'Sulley' Sullivan and his one-eyed partner and best friend Mike Wazowski.
Box Set Binge
Better Call Saul, Netflix
Even better than its predecessor, Breaking Bad, this prequel has been one of the greatest shows of the last ten years. And there are three great seasons available.
Set in the early 2000s, Better Call Saul follows the story of small-time lawyer Jimmy McGill (Bob Odenkirk), six years before his appearance on Breaking Bad as Saul Goodman.
As well as telling Saul's back story, the show is an ensemble masterpiece. The supporting cast is remarkable, and includes Jonathan Banks, Rhea Seehorn and Michael McKean, as fixer Mike Ehrmantraut, lawyer and love interest Kim Wexler, and Jimmy's brother Charles.
If you haven't seen it yet, I can't recommend it more highly.
For full TV listings click here.