As Can't Cope, Won't Cope stars Seana Kerslake and Nika McGuigan gear up for the premiere of the show's second season on RTÉ2 on Monday night, they have hailed their female-driven team and the added relatability it brings to proceedings.
Written and directed by women, and featuring two strong female leads, Can't Cope, Won't Cope stars Kerslake and McGuigan discussed the difference it made in telling the stories of their characters Aisling and Danielle to have such a female-led team.
"I do think that it is amazing that we did have such a female driven team and that there is a lot of relatable things because, even down to the nitty-gritty of being a woman and how we have to operate in day to day life, whether it's a certain time of the month or if we're talking about bra sizes… What's written is what's right, because someone has experienced that," Kerslake told RTÉ Entertainment.
We need your consent to load this Facebook contentWe use Facebook to manage extra content that can set cookies on your device and collect data about your activity. Please review their details and accept them to load the content.Manage Preferences
Neither star expected the series to be renewed for a second run, with McGuigan laughing that the strangest thing about returning to the role was not having to audition again.
"It's weird not to audition for something before you shoot it, for me anyway, I was like, wait hold on, I haven't done an audition…" she said.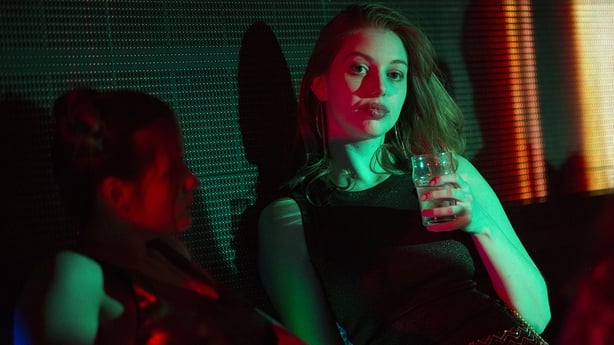 Kerslake added that she's "delighted" audiences want to see more from Aisling and Danielle.
"We're delighted that people want to see more of these characters… That they followed season one enough and liked the characters, or felt something for the characters enough that they wanted to see more. That's a very nice feeling," Kerslake said.
As season two kicks off, Kerslake's Aisling will be at home in Mallow, with McGuigan's Danielle is in Vancouver.
Catch Can't Cope, Won't Cope season two on RTÉ2 on Monday at 9.30pm.