Caitriona Balfe's Outlander is back, as is cult show Legion, while it's cheerio to Stetsons & Stilletos, Divorce and How to Get Away with Murder.
Pick of the day
Outlander, 12.20am, RTÉ 2
Daft time for a hit prime time show aimed directly at a female audience, Outlander is huge in the US and has made a star out of Caitriona Balfe, twice nominated for a Golden Globe award for her role as time travelling WWII nurse Claire Randall.
Season three picks up right after Claire returns to her 'old' life in 1948. Now pregnant with Jamie's (Sam Heughan) child, she struggles with the fallout of her sudden reappearance and its effect on her first husband, Frank (Tobias Menzies).
New or Returning Shows
Top of the Shop, 8.00pm, BBC Two
This new show puts independent food producers up against each other to determine which one has most customer appeal. Sounds like another series where the title came first.
In this opening heat, four food producers with fledgling businesses come to test out their products on the locals in Malhamdale, in the heart of the Yorkshire Dales. They have two days in the shop to promote and sell their wares.
Paradise Hunters, 9.00pm, Channel 4
Two millennials who are fed up with their mundane lives risk everything when they hand in their notice and leave their friends and family behind to each start a very different job in far-flung locations.
Katie turns her back on her role in London distributing music videos to work on a ranch set in 550,000 acres of wild land in Mexico.
Meanwhile, Charlie leaves his call centre job in Brighton and the comforts of his mother's house, to become a salmon farmer on a remote Scottish loch.
Stephen: the Murder that Changed a Nation, 9.00pm, BBC One
This landmark three-part documentary, from critically-acclaimed filmmakers Asif Kapadia and James Gay-Rees, plunges viewers into the story of Britain's most notorious racially-motivated murder.
25 years ago, on 22 April, a black teenager, Stephen Lawrence was murdered at a bus stop by a group of white youths in an unprovoked attack.
Failures in the police investigation meant the killers walked free.
Supernaturnal, 10.00pm, E4
The long-running US fantasy drama following the adventures of brothers and demon hunters Sam and Dean Winchester returns for a 13th season.
The Winchester brothers are left to pick up the pieces after what happened to their mother, Crowley and Castiel, but the birth of Lucifer's son Jack leaves Sam and Dean with differing opinions on how to deal with a Nephilim.
Ending Tonight
Stetsons & Stilletos, 7.00pm, RTÉ One
The tiny village of Clonmany in Donegal hosts the longest running country music festival in Ireland, and this year it's preparing for its 50th anniversary as we meet the locals who make it all possible.
With a night of nostalgia focusing on the veteran stars, Philomena Begley and TR Dallas take centre stage in this trip down memory lane.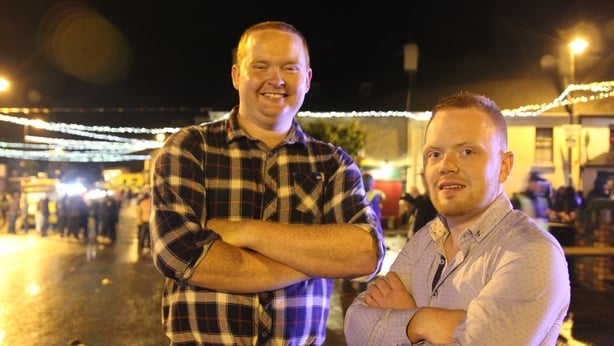 How to Get Away with Murder, 10.00pm, Sky Living
Season four of Shonda Rhimes' often bamboozling thriller, starring Viola Davis as murder magnet Annalise Keating, comes to an end.
In the season finale, Annalise and her inner circle deal with the aftermath of a suspicious death, culminating in a shocking arrest.
Meanwhile, a new development involving one of their own changes everything. Again.
Divorce, 10.10pm, Sky Atlantic
In the season finale of Sharon Horgan's hugely enjoyable dramedy, Robert and Jackie move towards a new step in their real-estate business.
However, after a successful opening at her gallery, Frances is forced to ask Robert for help with a home repair project.
Meanwhile, Frances' unpredictable friend Diane falls off the wagon - setting the scene for yet another eventful party.
New to Download
The Chalet, Netflix
Friends gathered at a remote chalet in the French Alps for a summer getaway are caught in a deadly trap as a dark secret from the past comes to light.
This is in French with English subtitles, though the only trailer I can find is in German:
Don't Miss
Legion, 9.00pm, FOX
Easily the most mind-melting show on TV these days, it reminds me of 1960s' cult classic The Prisoner in terms of its layers of bizarre bafflement. It's like an artichoke on acid.
Season two opens a year after Amahl Farouk/Shadow King escaped in the body of Oliver Bird, and David Haller was kidnapped by a strange orb, the mutants of Summerland and the government agency Division 3 search for Farouk's original body.
Yep, even if you have seen season one, you mightn't have a notion of what's happening. It's actually part of the show's appeal that it makes Mr Robot look like Bridget & Eamon.