Richard Blackwood has said that shooting his final scene as Vincent Hubbard on EastEnders was "emotional" and promises fans that his exit will be "amazing".
The actor was announced to have joined the BBC soap in January 2015 and made his debut the following month during the show's 30th anniversary live week.
Having starred as Vincent for three years, it was revealed last month that he would be departing his role in the soap.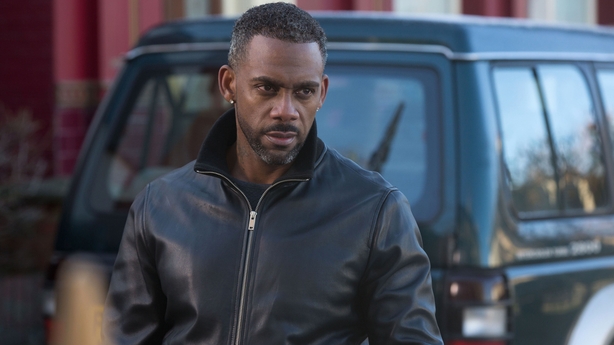 During an appearance on Channel 4's Sunday Brunch, Blackwood said that he and the cast have "nailed it" for his final scenes.
"It's amazing, I'm not going to lie," he said.
"It was quite emotional when we shot the final scene, and literally... because everybody I worked with in my final scene is who I also started with, so there was hugging and a bit of tears.
"But trust me, we made sure that we nailed it so that the audience are speaking about it thereafter."
He added: "I've been very lucky with EastEnders. I've always wanted to do acting, and EastEnders, working with the likes of Tameka [Empson], who I love...
"It's been such an acting class, and everybody theres is like such a family unit. Everybody there... I'm going to miss it."
Blackwood's final scenes on EastEnders are reportedly due to air on Friday, April 20.
EastEnders airs on Monday, Tuesday, Thursday and Friday on RTÉ One and BBC One.