The latest Marvel blockbuster is Avengers: Infinity War and Paul Bettany says it's set to be the biggest of them all.
It is a sequel to The Avengers and Avengers: Age of Ultron and a crossover between/sequel to Captain America: Civil War, Doctor Strange, Guardians of the Galaxy Vol. 2, Spider-Man: Homecoming, Thor: Ragnarok and Black Panther.
And pretty much everyone from those films is in this one as the evil Thanos pops up on Earth looking to cause several shades of badness and the various superheroes unite.
"It's everything in one delicious pie," says Paul Bettany, who plays Vision, an android who possesses a synthetic vibranium body, supported the powerful gem known as the Mind Stone.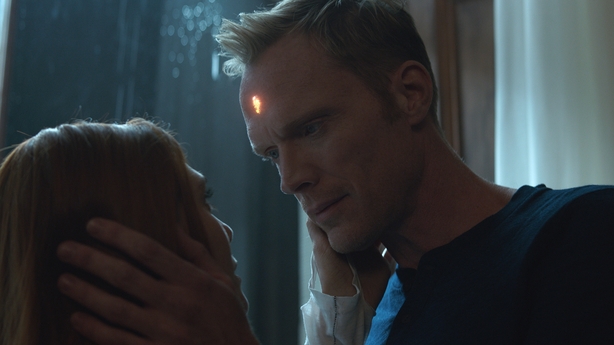 Bettany's in London along with Infinity War co-star Elizabeth Olsen, who plays Wanda Maximoff, aka Scarlet Witch, Vision's telekinetic other half.
Surely the relationship between these two characters can't blossom amid this mayhem as the entire Marvel universe takes on the all-powerful Thanos?
"It does," Olsen insists. "It blossoms before chaos ensues. So we've found them in the middle of their relationship, meeting in secret, right after [the last Avengers' last film] Civil War."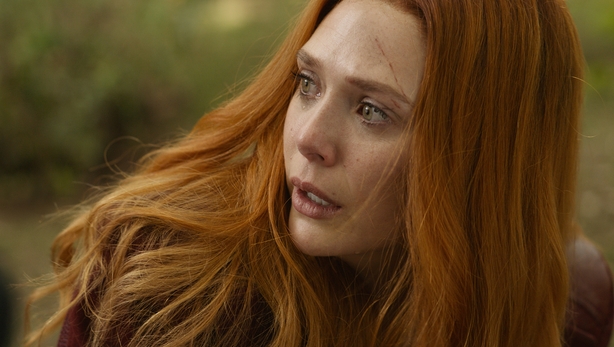 Even by Marvel standards, the CGI in this film is staggering in both its scale and invention. Paul Bettany makes a point.
"I did a scene with James Spader, in Age of Ultron, in a car park. It then became a forest. And you literally can't tell it's CGI."
Elizabeth Olsen finds the process is something of a mixed bag. "I don't usually have a great understanding of how they're piecing things together," she admits.
"Most of the physical things I do are completely in my head, so to see that they've put villains in front of my hand gestures, being destroyed, is very satisfying."
Avengers: Infinity War is released nationwide on April 26.