Oscar-winning director Milos Forman has died aged 86.
The Czech-born filmmaker was best known for the 1975 drama One Flew Over The Cuckoo's Nest starring Jack Nichoson and Amadeus, the 1984 film about Mozart, which both earned him Best Director Academy Awards.
Czech news agency CTK reported that Forman died on Friday (April 13) in the United States after a short illness.
Forman's manager Dennis Aspland confirmed to the Press Association that he had been told by the director's wife Martina that he had "passed away late last night".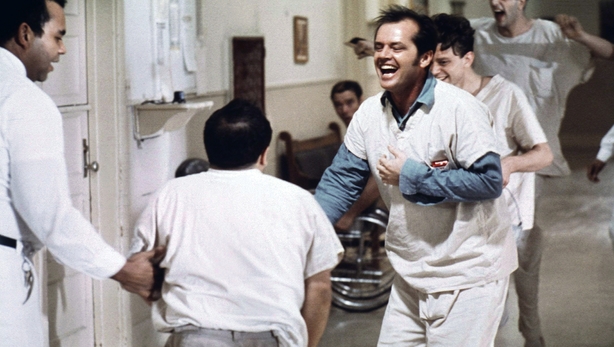 Forman travelled to the United States after Communist film authorities rejected his ideas. The first film he made in the US, 1970's Taking Off, was a flop. 
In 1975 he released One Flew Over The Cuckoo's Nest, an adaptation of Ken Kesey's 1962 novel, which became critically acclaimed, achieving the rare feat of scooping five major Oscar awards, best picture, director, actor, actress and adapted screenplay.
Amadeus, starring Tom Hulce as Mozart, which was filmed in Forman's native Czechoslovakia, won eight Oscars, including best picture and director.
Forman's other notable films include The People vs Larry Flynt (1996) and Man On The Moon starring Jim Carrey as Andy Kaufman (1999).
Director Edgar Wright and actor Antonio Banderas are among those who have paid tribute to the director on social media following the news of his death.
Very sad to hear that the great director Miloš Forman has passed away. He had a tremendous filmography that documented the rebel heart and human spirit. I have seen 'One Flew Over The Cuckoo's Nest' enough times to be able to silently mouth along with the movie. RIP. pic.twitter.com/4QwOHL7tS4

— edgarwright (@edgarwright) April 14, 2018
Milos Forman has left us. Genius of cinematography and master in the portrayal of the human condition. RIP pic.twitter.com/pLcXIeEH9h

— Antonio Banderas (@antoniobanderas) April 14, 2018
Milos Forman was our friend and our teacher.  He was a master filmmaker - no one better at capturing small unrepeatable moments of human behavior.  We made two movies together and every day spent with him was a unique adventure.  Milos loved life.  I will miss his laughter. pic.twitter.com/1ER5ExUUHx

— Larry Karaszewski (@Karaszewski) April 14, 2018
Farewell to Miloš Forman, who never made the same film twice, and never made one without interest. Now's a good time to seek out the wonderful TAKING OFF if you've never seen it.

— Guy Lodge (@GuyLodge) April 14, 2018
Big fan of Milos Forman's films. Taught me a lot. Cuckoo's Nest, Hair, Ragtime, Amadeus, Valmont, People vs. Larry Flynt, Man on the Moon.

That's a very impressive list. RIP

— Scott Weinberg (@scottEweinberg) April 14, 2018
Very sad to see that the great Miloš Forman has died at 86. A brilliant director who made only about a dozen feature films, every one of which is worth revisiting. Hair, Amadeus, Cuckoo's Nest--an indelible legacy.

— Mark Harris (@MarkHarrisNYC) April 14, 2018
RIP Miloš Forman, an artist for whom "genius" is not too strong. pic.twitter.com/idviwUMUrz

— Sean Fennessey (@SeanFennessey) April 14, 2018
Cinema has lost one of its modern masters with the passing of Miloš Forman. pic.twitter.com/Wuc6qxBYS0

— Irish Film Institute (@IFI_Dub) April 14, 2018
Miloš Forman- A true visionary. What an unbelievable body of work. One of the greatest filmmakers of all time.

— Jason Isbell (@JasonIsbell) April 14, 2018
Farewell Miloš Forman, 86.
His films amassed 30 Oscar noms

Two won Best Picture - AMADEUS, and CUCKOO'S NEST (the 2nd film to win all 5 major Oscar categories)

Plus he directed MAN ON THE MOON, PEOPLE vs LARRY FLINT.
RAGTIME brought James Cagney out of a 20 year retirement. pic.twitter.com/OqrUTQNVbc

— Rhett Bartlett (@dialmformovies) April 14, 2018
.