Jenny Greene is the first guest on 2FM's new series, Driving Home With... on which she reveals her love for Riverdance, her favourite album and if anything annoys her about her co-presenter Nicky Byrne.
As part of 2FM's The Collective Carl Mullan grabs a lift home from work with Jenny and takes the opportunity to find out a little more about the lady behind the microphone.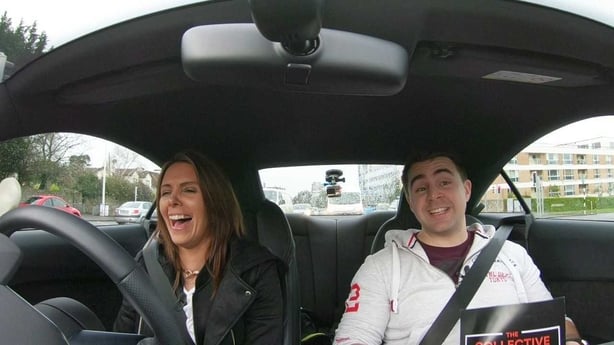 Jenny is not shy about her love for her job, telling Carl that some days she feels like a "jammy b****".
Jenny also confesses that if she had to listen to one album for the rest of her life if would be Moby's Play. And as for her favourite moment in 2FM, "nothing will ever top getting to dress up and dance to Riverdance".
The Collective hosts bespoke content in the form of podcasts, debates, documentaries and short form video content. Click here for more.