Michael Parkinson has said men feel "under threat" over the "merest" sign that they could be flirting.
The chat show host said previously that "there isn't a man of a certain age who doesn't look back and wonder 'Was my behaviour entirely appropriate?"'
Speaking to the Daily Mirror recently the 83-year-old veteran TV presenter described what happened when he was getting his picture taken with a Lady Mayoress.
"I had to say to her 'Do you mind if I put my arm on your shoulder?' She said 'Not at all, why do you ask?"' he recalled.
"You feel yourself, all men do, being under threat for the merest indication they might be flirting with someone," he said.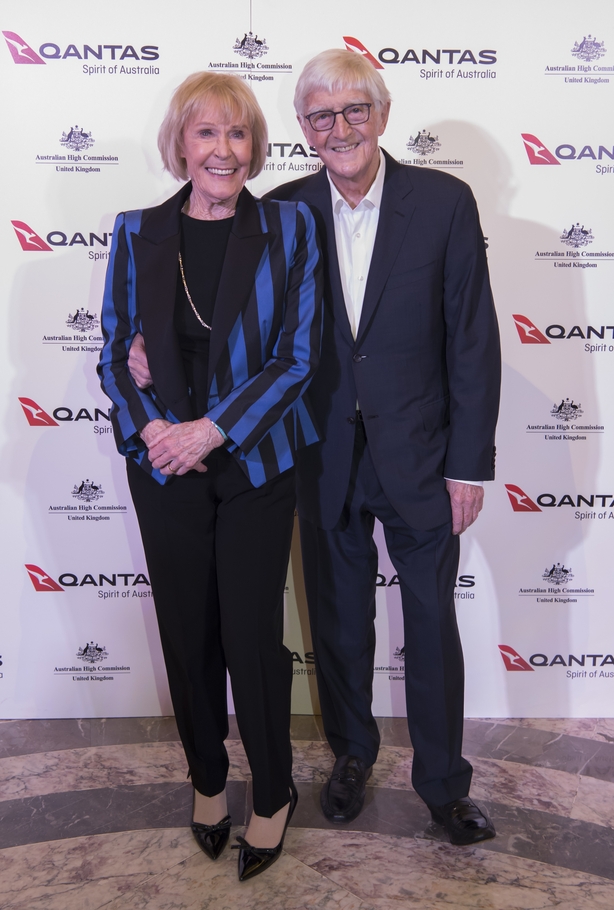 Parkinson also spoke about how supportive his wife and family have been during his recent health problems, including prostate cancers and back surgery.
"She has been wonderful all the way through. That's one of the tests of marriage I suppose.
"There have been awful moments when she must have felt lousy treating this bad-tempered oaf who wanders around the house and falls down ¬occasionally but she's never let it affect our relationship. She gives me a good b*****king now and again.
"I'm still recovering from the back injury," he concedes. "I had to learn how to walk again properly. If I see stairs in front of me and no hand rail it's a bit of a problem but I'm getting stronger."