Lisa O'Neill and friends is just one of four exciting collaborations taking place between April 17 and 21 at Dublin's Abbey Theatre, all part of MusicTown 2018 which takes place across ten nights from April 13 to 22.
Paddy Kehoe spoke to Lisa about her forthcoming evening in the company of author Patrick McCabe, with musicians Cass McCombs and Ian Lynch.
The form was good with Lisa O'Neill when we spoke. "All good, spring, I like it," she said, just back from a gig in Castlebar in recent days (and fair play to her if she can see spring out there in that murky grey atmosphere). 
Anyway, spring in her step or not, the singer is looking forward to her appearance at the MusicTown festival at the Abbey Theatre on April 20. "This is a show of collaboration," the musician declared ominously, talking with affection of her guests, who indeed appear to be her friends.
These illustrious gentlemen are the twice-Booker Prize nominated Butcher Boy and Breakfast on Pluto author, Patrick McCabe, and San Francisco-based musician Cass McCombs, who has eight albums to his name and whose forte includes crooner-pop and politicised protest songs.
Then there's Ian Lynch from the adventurous folk band Lankum. "He's a great songwriter and piper, and a great concertina player and singer, so I've invited him in as well."  Lisa has been bouncing ideas off McCombs and Lynch "to challenge (ourselves) maybe write a piece of poetry, a bit of a song, or a full song, about a given topic."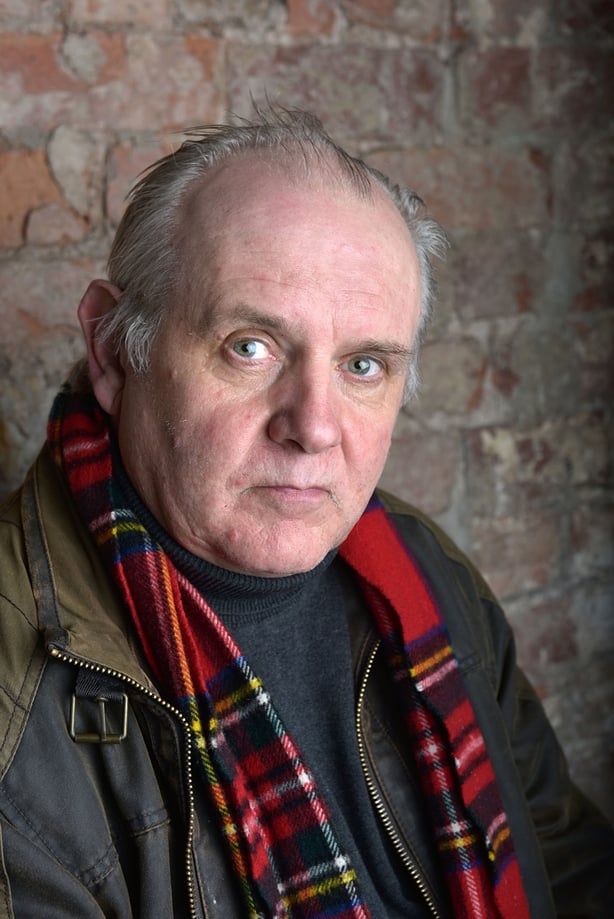 The Cavan-woman's night is just one of four collaborations taking place on the Abbey Theatre stage as part of MusicTown 2018.
Neo-folk heroes The Unthanks from the UK perform at the Abbey on April 17 and 18 with the 30-piece Orchestra of Ireland conducted by Charles Hazlewood. Elvis Costello, incidentally is an admirer of The Unthanks.
"They run from the root of folk music to the very tip of the branch," he said of the highly-esteemed folk collective, whose orchestral arrangements have been devised by the band's self-taught pianist Adrian McNally.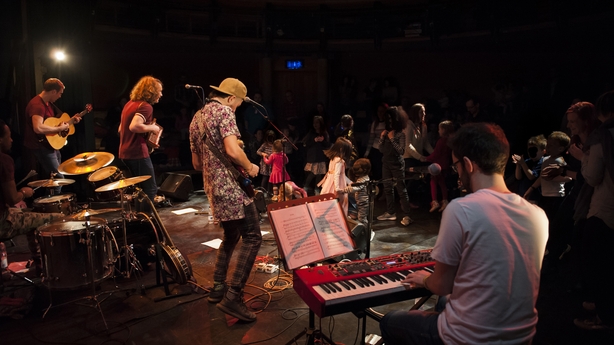 Fans of quality pop will be particularly eager to see the results of Little Green Cars' collaboration with Andrew Vickery on April 19. Devon-born Vickery will contribute special artwork backdrops to the band's songs for this exciting venture.
Then two great fiddle players, John Sheahan - iconic from his time with The Dubliners and indeed after - and Colm Mac Con Iomaire. Colm is a founding member of Kila who later joined The Frames. Both musicians team up for interesting excursions in Traditional on April 21 at the Abbey.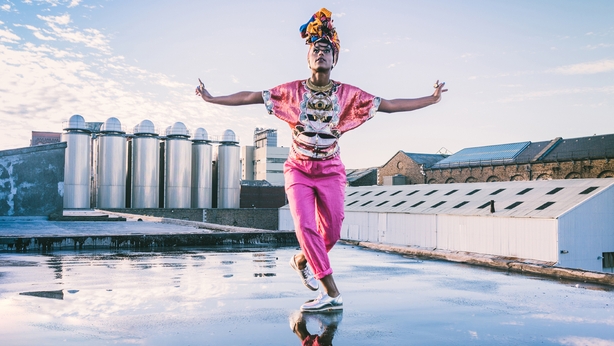 But back to Lisa. There is a certain darkness in some of Lisa's best-known songs, delivered it seems with some of the mournfully bemused tones one associates with the McGarrigle Sisters. Darkness infused with surreal humour is at the heart of McCabe's idiosyncratic vision. Okay, that is a faint attempt at establishing common ground between both artists but Lisa sees shared territory between Lisa and Pat McCabe in much simpler terms. 
"Well, Cavan and Monaghan are very close," she said, matter-of-factly, referring to McCabe's Heartland of Monaghan (Heartland is in fact the name of his new novel). Yet such adjoining counties could be rivals too. One thinks of long-suffering Wexford and the county's old enemy Kilkenny, or Cork and Kerry when it comes to Senior Hurling and Football, respectively.
"They could be (enemies), but me and Pat we are not enemies, so far anyway. I don't know much about the GAA myself but I've never heard of any trouble between Monaghan and Cavan."
But she knows more than she thinks. "Cavan are doing great this year in the GAA," she said, quietly proud at this early stage.
Watch her team line out at the Abbey on April 20.
For the full programme of MusicTown events taking place in the capital in the fields of classical, opera, choral, traditional Irish, Caribbean and African music, as well as poetry, theatre, film, masterclasses and workshops, visit musictown.ie