Singer Will Young has revealed that he spent £500,000 (€568,000) on therapy for mental health issues, that he also hated being a pop star and that he will never set foot in a recording studio again.
In a wide-ranging interview with Daily Mail Online, the Pop Idol winner has said that he intends to sell his Brit Awards and donate the proceeds to a dog charity.
In the interview, Young also recalls tensions with Simon Cowell, departing Strictly Come Dancing after just two performances, and coming out as gay when he was at the top of the charts.
'I hated being a pop star,' Young said. 'I would never put out a record again. It makes me sick to think of being that person I knew wasn't really me. I did have some good times and did meet some very good people, but I was never comfortable, never happy.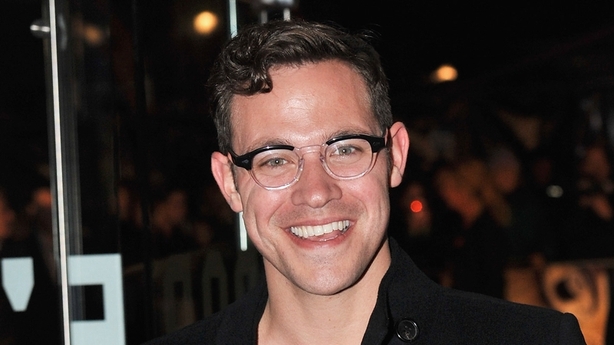 "You get the record deal, the big hits, the beautiful house but you're not right on the inside, and you either get worse and worse or you try to deal with it. You try to work out where you really want to be."
Young spent £500,000 on therapy, spent time various treatment centres, visited a shaman, and `screamed and bashed at pillows' in the throes of deep despair. Fortunately, he has been seen by the same psychiatrist for the past ten years and such constant counselling has helped the entertainer achieve relative well-being.
"It seems like a lot of money to spend,' he says. "But part of that money has gone on me doing things I thought would make me feel better, like completely decorating a house believing it would make me feel happy, or going into Gap and getting everything and then coming home and feeling completely empty."
Young, who also recalls unhappy times in boarding school as a boy in the Mail Online, reveals how he spent decades 'living a life of shame and guilt.'
"Within weeks of winning Pop Idol I had to sit and listen to someone at my record company read out this appalling piece someone had written calling me a big-jawed gay predator, and however tough you think you are, you just go back to those awful feelings."
Despite the travails of showbiz and the personal demons, Young has had a particularly distinguished career in pop, winning 12 Brit nominations, including two wins for Best Breakthrough Act in 2003 and Best Single in 2005 for Your Game. His financial wealth is believed to exceed £13 million (€14.6 million).
The Olivier-nominated musical theatre actor will shortly be seen in a stage adaptation of Baz Luhrmann's film, Strictly Ballroom.