Dublin band Kodaline have revealed that their music is by now the soundtrack to many marriage proposals among their fans.
"No matter where we go, somebody will get in touch with the venue to tell us that they either want to propose during a specific song, or they'd like to come up on stage to ask the question," drummer Vinny May Jr told the BBC.
"It's not every show, but it's probably 80%. The particular song they ask for is called The One," said singer Steve Garrigan, "Which is a song I wrote for my friend as a wedding present.
"He's a bit cheesed off because it's not his song anymore. But it is crazy, yeah. We've played it all over the world. Someone got engaged at our show in the Philippines just two weeks ago."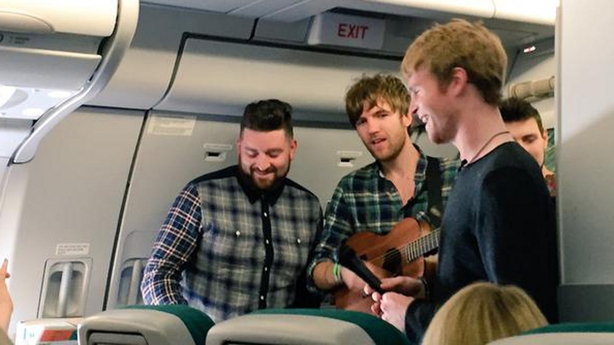 "We also get a lot of requests asking us to play at people's weddings and it's kind of like, 'I don't think we're at that stage.'" May said.
And the band are in on the act themselves. Three years ago, bassist Jason Boland asked his girlfriend to marry him at an Ed Sheeran Croke Park concert.
May got engaged around the same time, but The One did not figure at the wedding reception.
"My parents were like, 'Are you going to play?' and I was like, 'No, it's a night off. We're just going to enjoy ourselves.'