Douglas Day Stewart, who wrote the Oscar-nominated screenplay for An Officer and a Gentleman based on his own experiences, has said he is thrilled to see the new musical adaptation come to fruition.
The romantic drama starring Richard Gere and Debra Winger wooed audiences when it was released back in 1982 and now people are getting a chance to relive the magic with a brand new musical that is coming to Dublin's Bord Gáis Energy Theatre this summer.
Speaking to RTÉ Entertainment, Stewart said it's "a thrill" that the tale, which he describes as a "working class love story about a troubled young man with dreams of flying jets for the Navy and the factory girl he falls in love with", has stayed in the public consciousness all these years later.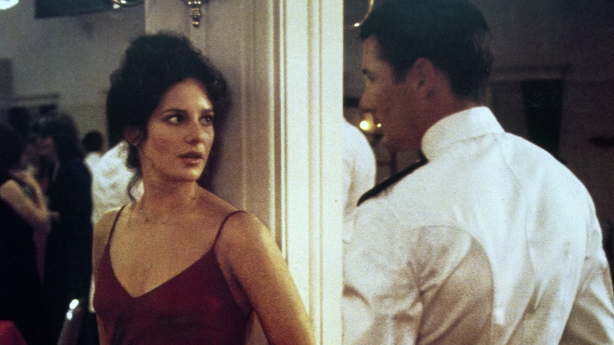 He said: "I had no idea, it was a very personal story and I didn't expect any big explosion of worldwide attention, I was just happy to get my little story out there."
The Hawaii-based writer said he welcomed the opportunity to put his story on the page, explaining: "It was very exciting to try to put it all together because I'd been living with it since 1962 when I went into officer candidate school.
"We were all required to serve at that time, every young man in America, and I picked the Navy and I went through this horrible 13 week school, and finally, 20 years later, I got to write about it."
The film opened in 1982 to box office success and critical acclaim. It was nominated for five Oscars the following year, including Best Screenplay for Stewart, with Louis Gosset Jr. taking home the Best Supporting Actor gong for his performance. 
Stewart said it was thrilling to see his story come to life on the big screen.
"I can remember the night that I saw it at the first preview, I had my mom on one side and Richard Gere on the other and we'd been worried that it wasn't going to work, and would anyone buy the idea that somebody would come and lift this girl up and take her out of the factory.
"We had just put the song Up Where We Belong into the movie and suddenly it just worked and I looked at Richard and he went 'I think we got it' and my mom was so proud."
The writer welcomes the musical adaptation with open arms, saying: "It's just a beautiful opportunity to see a story that is really simple, a kind of Cinderella love story, come to life on the stage, it's the perfect place for it."
Stewart says it features "the most amazing score, every pop song from the 80s that you ever loved is in it. It's the best stuff,"adding that leading actors Jonny Fines and Emma Williams are bringing their own take to the characters made famous by Richard Gere and Debra Winger.
"Just seeing them in rehearsal has given me a thrill because they're bringing their whole new take to those parts they're not trying to ape the original in any way, it's very fresh and young and I just think the audiences are going to love this adaptation." he said.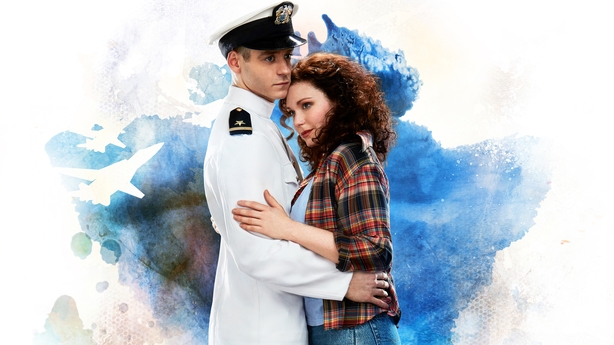 The Oscar-nominated screenwriter added that he's recently completed the script for a sequel to An Officer and A Gentleman, saying it took him "forever to come up with the right idea" but that he "finally came up with the perfect way of doing it".
He gave a hint of what audiences could expect from the sequel, saying: "Zack Mayo and Paula Pokrifki have a child, a girl named Shannon, and she's going to be the star of the sequel, and her dream is to fly the F35, the super plane of the future."
An Officer and a Gentleman The Musical opens at the Bord Gáis Energy Theatre on May 29 and runs to June 2, 2018.