Neven is in Cavan, Carlow and Wexford while Apple Tree Yard, starring the brilliant Emily Watson continues. Plus vintage Scullion and a film on autism which promises to knock down the myths.
Pick of the Day
Neven's Irish Food Trails, 8.30pm, RTÉ One
In County Cavan Neven visits the intriguingly titled O'Egg where he meets award winning egg farmer Margaret Farrelly. A surplus of eggs inspired Margaret to create a new liquid egg line which sounds just as intriguing as the name.

Neven's next stop is in County Carlow, where he visits Ireland's first snail farm, Gaelic Escargot. Snail farmer Eva Milka demonstrates how the snails are grown, including the shamrock added to their diets for an extra Irish twist.

In County Wexford, Neven visits the Zanna Cookhouse, home of artisan hand-made quiches. Owner Owen Mullins guides Neven through his technique for making pastry followed by his recipe for a Wexford version of Quiche Lorraine made with local bacon, Knockanore Smoked Cheddar and Wexford Mature Cheddar. The ace TV chef shares his own recipe for Coconut and Vanilla Ice Cream with Rum Soaked Pineapple.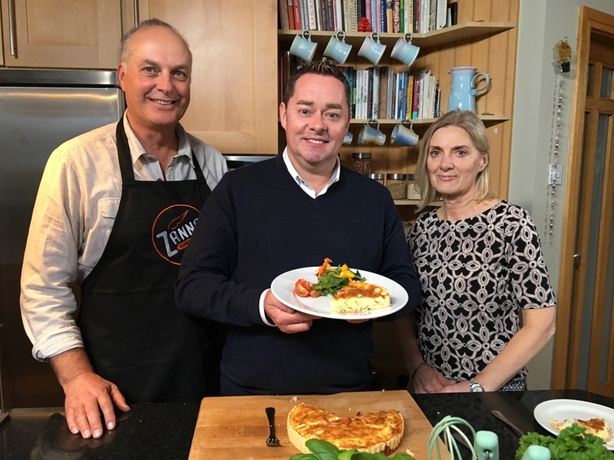 Apple Tree Yard, 10.40pm, RTÉ One
Episode three, the penultimate episode of this compelling series, adapted from the novel of the same name by Louise Doughty and starring Emily Watson (The Piano, Breaking the Waves). Yvonne's life is turned upside down yet again, when she is ripped away from her family and arrested for murder. In shock, Yvonne denies everything, but the police are convinced that she and Costley colluded in cold blood. Their trial begins and very quickly Yvonne realises that everything she thought she knew about her lover was a lie. And right now he's all that's standing between her and a prison sentence.
We need your consent to load this YouTube contentWe use YouTube to manage extra content that can set cookies on your device and collect data about your activity. Please review their details and accept them to load the content.Manage Preferences
Scullionn ar Stáitse, 11.25pm, TG4
Scullion were one of the most talented, individual-sounding bands to take the stage in many Irish towns and village sback in those dimly distant 1980s. Carol was the big single, pure blissful pop, play-listed by the BBC, and very nearly the much-desired UK hit. All that spurious foreign success was immaterial though, as to go and hear the songs was such an exhilarating experience for the assembled crowd.  

Led by Sonny Condell, the line-up when this concert was recorded in 1980 also comprised of Philip King on vocals and harmonica and Greg Boland on guitar. Songs featuring tonight include Down in the City, The Cat She Went a Hunting, Spencer the Rover and Movie of You.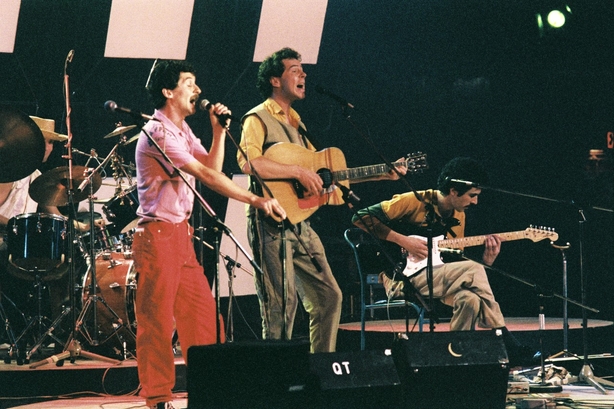 Are You Autistic?, 10.00pm, Channel 4
Autism cases are at an all-time high in the UK, with one in every hundred people thought to have autism. But experts now think the true number may be much higher. A 'lost generation' of thousands of adults could be going through life without a diagnosis, missed by a system struggling to understand the condition. In this one-hour special, presenter Anna Richardson meets campaigners Georgia Harper and Sam Ahern, who both have autism. Anna's family is one of those living with autism as her nephew has been recently diagnosed.