Bryan Cranston has revealed that he would love to work with Colin Farrell again, saying he's a "great actor and a real good dude" despite giving him pink eye!
The Hollywood stars previously worked on the 2012 reboot of Total Recall where they played mortal enemies, and Cranston said he would welcome the chance to reunite with the Dublin actor for another movie, preferably one where they "don't actually hate each other."
Speaking to RTÉ Entertainment Cranston had an amusing anecdote about his former co-star.
When we asked @BryanCranston if he would like to work with #ColinFarrell again we did NOT expect this answer!! #BryanCranston #IsleofDogs pic.twitter.com/1OqqnPh6hL

— Entertainment on RTÉ (@RTE_Ents) March 27, 2018
A clearly gleeful Cranston said: "We did the movie Total Recall and the fight sequence at the end of the movie was in a pool of water about 10 or 12 inches deep and we fought for two days in this thing.
"And I got pink eye in both of my eyes, now the only way you get pink eye is through, how should I say this, fecal matter that gets in your eye.
"Well I to this day blame Colin Farrell for giving me pink eye, I don't know what he was doing in that pool, but it wasn't good," he said with a laugh.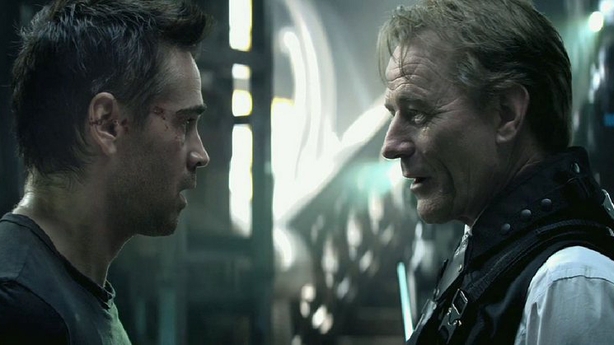 Cranston added more seriously: "But I love that guy, he's a great actor and a real good dude and I would love to do a movie with him that we don't actually hate each other."
The 62-year-old actor stars in Wes Anderson's latest film, the stop-motion animation Isle of Dogs, alongside a host of Hollywood's leading talent and frequent Anderson collaborators including Bill Murray, Jeff Goldblum, Scarlett Johansson and Edward Norton.
Cranston jumped at the chance to work with screenwriter and director Anderson, whose previous projects include The Royal Tenenbaums, The Grand Budapest Hotel and Fantastic Mr Fox, saying "he's a true auteur".
"I was really drawn by his storytelling ability and the movies that he's done I've thought were eclectic and interesting and odd and fun", Cranston said.
"They always have a sensibility of time and place and where is it that we belong. And so anybody that felt ostracised at any given time in their lives.
"A lot of his films have to do with outsiders feeling like they don't know where they belong and in a way Isle of Dogs has that element too."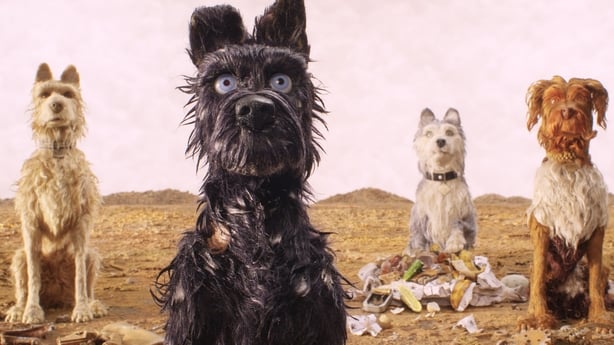 "To me, my character Chief is a stray, a bit feral, just as I am. So it was easy to relate to," the actor added jokingly.
Last January marked the tenth anniversary of Cranston's career-changing turn as Walter White in Breaking Bad, and the actor says he is still amazed by the impact the show had.
"There is no way any of us knew this would become a story that was really a phenomenon and it changed cultures and created and influenced artists all over the world, and people getting tattoos all over their bodies, it's this avalanche of attention," he said.
"And yeah, it did change my career significantly and I will always look back with such fondness to my experience on Breaking Bad."
Isle of Dogs hits cinemas in Ireland on March 30.