Strictly Come Dancing finalist Gemma Atkinson has given her first interview about her relationship with the show's professional dancer Gorka Márquez, saying it was "a gradual thing" with "no lightning bolt moment".
Although romance has blossomed for the Emmerdale star and Márquez, they did not dance together on the most recent series of Strictly - Atkinson danced with Aljaž Skorjanec and Márquez was paired with singer Alexandra Burke.
After much speculation, Atkinson went public about her relationship with Márquez on Valentine's Day via an Instagram post.
Now, in an interview with Fabulous magazine, she has discussed how they became an item.
"We were never hiding anything," said Atkinson. "But now that we've said, 'Yes, we are together and we're very happy', we can all just get on with it and things can calm down a bit."
"We only saw each other for the live show at weekends, and what was happening with me and Gorka was the last thing on our minds - well, on my mind anyway!" Atkinson continued.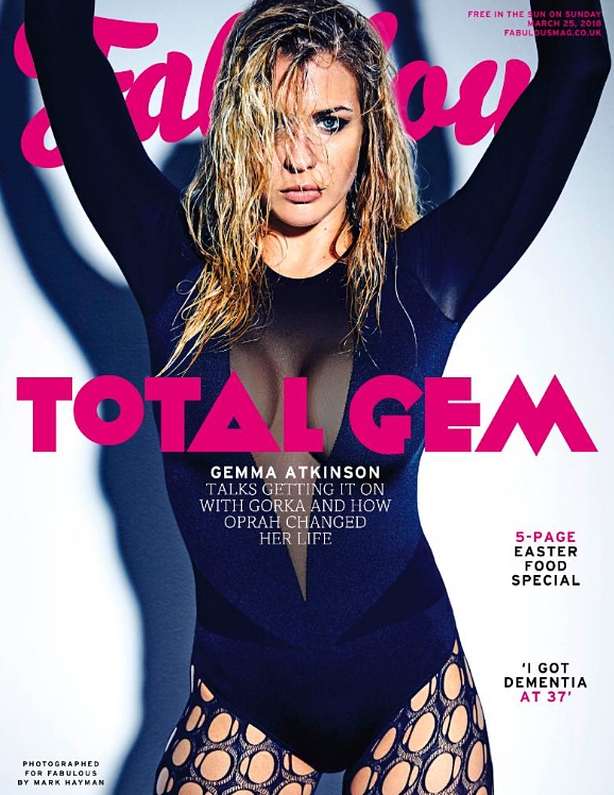 "We'd go for coffee together on the Sunday after the show, but had never really spent more than two hours together. "Even every week over six months, that's not enough time to get to know someone.
"I couldn't have contemplated a relationship while the show was on, it was just too stressful. So it was a gradual thing. There was no lightning bolt moment, unfortunately. Not like in the movies."
Atkinson described Márquez as "your best mate who you can't keep your hands off".
"He's just a really good person," she continued. "He's got a great outlook on life and he's very funny.
"You don't get to see that side of him on the show, but he's very easy-going and very caring and always makes sure I'm OK - an old-school gentleman but with the qualities of a mate as well. So it's like your best mate who you can't keep your hands off."