Star Wars' John Boyega has told RTÉ Entertainment he hesitated before signing up for sci-fi adventure Pacific Rim Uprising, but that his initial reluctance "didn't have anything to do" with his place in a galaxy far, far away.
The just-released sequel to Guillermo del Toro's 2013 film sees Boyega playing Jake Pentecost, the wayward son of Pacific Rim hero Stacker Pentecost, who was played in the first movie by Idris Elba.
We need your consent to load this rte-player contentWe use rte-player to manage extra content that can set cookies on your device and collect data about your activity. Please review their details and accept them to load the content.Manage Preferences
When asked by RTÉ Entertainment if he had second thoughts about joining another franchise, Boyega replied: "Of course there was hesitation, but it didn't have anything to do with what I was doing before. It had more to do with the story, the tone, Pacific Rim without Guillermo del Toro, so there's definitely a few things to consider."
Boyega said that part of the attraction of Pacific Rim Uprising is that his character Jake is brasher and more confident than his Star Wars character, Finn.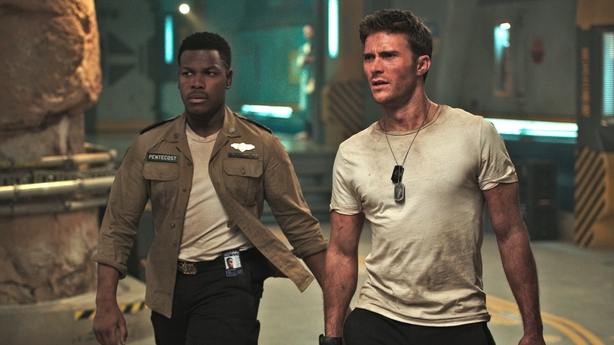 "That's definitely something I wanted to explore," the 26-year-old continued. "I loved having to play opposite to the energy in Star Wars and then to have a role where you have to play that [energy]. I think it's a good opportunity, where you have two totally different characters that you get to explore. So I definitely had a good time doing that."
The film also provided Boyega with the opportunity to make his debut as a producer.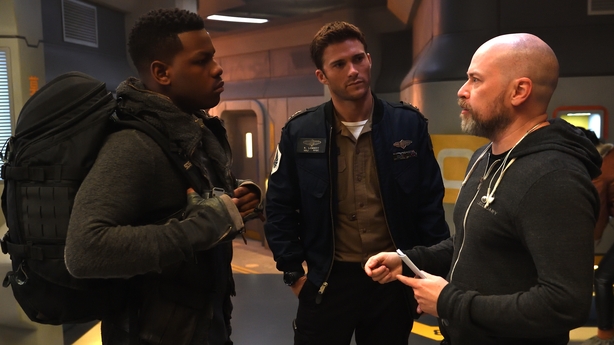 "I really loved that whole experience," he recounted. "It was good watching the process grow, the use of time - seeing how just over a few months we're talking about ideas on paper and now we're seeing it in front of us on a monitor.
"I learned a whole bunch about myself, especially acting-wise. I was watching it back and certain takes I'm like, 'Eh, yeah, we're probably going to have to do that again!' [Laughs]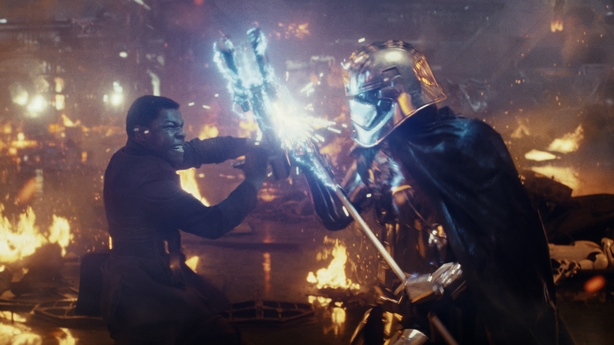 "But you have to look at yourself the same way [as] how a producer is supposed to look at a project. You can't be too fussy or too sensitive over it. So that, for me, was unique, learning that."
Asked when he has to report back for Star Wars: Episode IX duty, Boyega replied: "Apparently July - but I haven't read anything. Hopefully I'll get to read it soon and get cracking."
Pacific Rim Uprising is in cinemas now.