Not one but TWO wild cards have been announced for Saturday night's Ireland's Got Talent grand final.
Dancer Zacc Milne and singing grandad Matt Dodd have been chosen to go straight through to the final, joining Aaron J Hart, Xquisite, RDC, Double Impact, FKFT and Linda McLoughlin.
The show's producers said that the judging panel, Jason Byrne, Denise Van Outen, Louis Walsh and Michelle Visage, had a hard time whittling down the wild card choices.
A statement read: "The Ireland's Got Talent judges were last night split on who to put through as their Wild Card to Saturday nights grand final.
"Initially, they were split four ways with each judge pushing hard for their own choice, eventually after much debate they got it down to two.
"As it became apparent that they were deadlocked on the final two they informed TV3 that they were putting two wild cards through."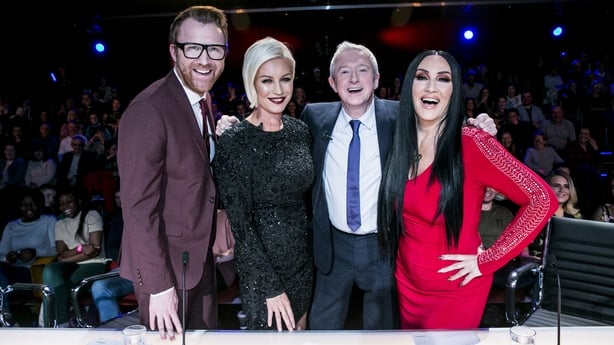 Commenting on this surprise turn of events, head judge Louis Walsh said: "It was a miracle we even managed to agree on two as there were points in the discussion that got pretty heated but I'm delighted we have and we're all delighted Matt Dodd and Zacc will be getting a second shot at the title.
"The truth is Ireland simply has too much talent, it's going to be an absolutely incredible final".
The Ireland's Got Talent live final is on Saturday March 24 at 7.30pm on TV3.