Dance act FKFT and Dublin singer Linda McLoughlin were chosen to go through to the Ireland's Got Talent grand final after they competed in the first semi-final on Monday night.
After seven weeks of auditions, the live shows kicked off in The Helix in Dublin where eight acts performed for the judges.
Leinster dancers FKFT opened the show with a mash-up of Bruno Mars and Kriss Kross. The 14-strong crew put in an energetic performance that impressed across the board.
Judge Denise Van Outen said they "absolutely smashed it, you were all in sync it was infectious", while her fellow judge Jason Byrne said the group "showed us what else you can do, you notched it up to 11!"
Michelle Visage was equally blown away, saying they put on a "full theatre production that separates you from every other troupe", with Louis Walsh adding "you're having a good time, we are having a great time!"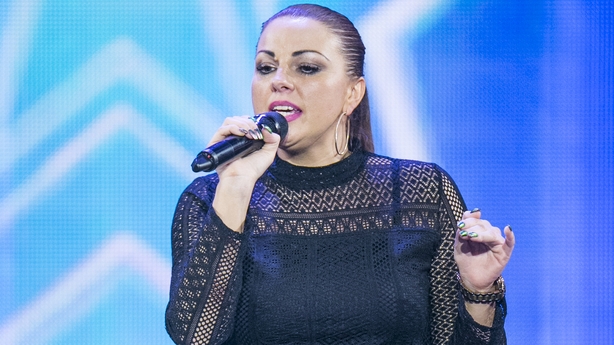 In the second of Monday's Golden Buzzer acts, Linda McLoughlin showed exactly why she was Walsh's number one choice with a spine tingling performance of The Power of Love that earned her a standing ovation from the judges.
Louis implored the public: "women of Ireland, lift your phones, we want her in the final!"
Visage was also impressed with McLoughlin, telling her "you nailed it, you were stunning, you were empowering!'", with Byrne enthusing "you were flawless and the notes were huge and I had shivers down my back!"
Van Outen added: "You have so much guts and emotion in your voice your family must be very proud".
FKFT received the highest number of votes while the judges chose to send McLoughlin through to the final when it came down to her and drag act Paul Ryder.
Ireland's Got Talent continues on TV3 with two more semi-finals on Wednesday March 21 at 8.00pm and Thursday March 22 at 8.30pm.
The final takes place on Saturday March 24 at 7.00pm.