Recorded in two days, Bob Dylan's self-titled first album was released 56 years ago on March 19 ,1962.
The taciturn but cocky young balladeer from Minnesota had been signed to Colombia Records by John Hammond in 1961. Hammond, who produced the album, once recalled Bob's understandable ineptitude with the recording process. 
"Bobby popped every p, hissed every s, and habitually wandered off mike. Even more frustratingly – he refused to learn from his mistakes. It occurred to me at the time that I'd never worked with anyone so undisciplined before."
The recording of the album was done over only two days, November 20 and 22, 1961, reportedly at a cost of $402 (€325). 17 songs were recorded during the two-day session, five of them done in single takes. 13 songs were actually released on the resulting album. Four out-takes that did not feature numbered among those single takes.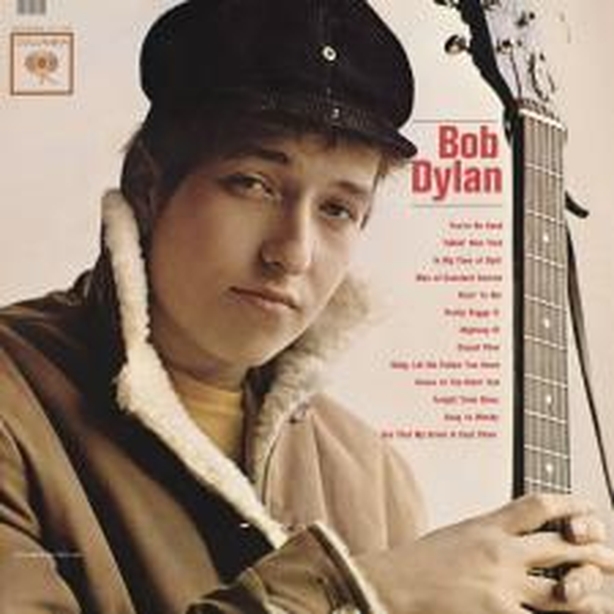 Dylan did not want to do second takes which all recording almost inevitably involves, as singers, as they say, `fluff' their lines or enunciate poorly.
"I said no, " said Dylan. "I can't see myself singing the same song twice in a row. That's terrible." The auspicious album was released on vinyl in 1962 and Dylan would release a further 38 studio albums. Interestingly, he won 43 of the 70 awards for which he was nominated in his long, fruitful life, including the Nobel Prize for Literature in 2016, awarded "for having created new poetic expressions within the great American song tradition."
John Hammond wrote a biographical note for that immortal first album, mentioning Dylan's birth in Duluth, Minnesota in 1941 along with other interesting snippets. He also wrote a perceptive set of liner notes which included the following observation.
It may be that three years ago, when a serious illness struck him, that he got an indelible insight into what those death-haunted blues men were singing about.
Initial US sales amounted to some 2,500 copies, although clearly there have been many further sold in the decades since. Bob Dylan is reportedly the only studio album released by the musician not to chart in the U.S.A although it made the number 13 spot in the UK charts in 1965.
Despite the album's lowly sales record, the venture was by no means a financial folly since the recording had been a relatively inexpensive endeavour.
The track listing for that first album was as follows:
2. Talkin' New York
3. In My Time of Dyin'
4. Man Of Constant Sorrow
5. Fixin' To Die
6. Pretty Peggy-O
7. Highway 51
8. Gospel Plow
9. Baby, Let Me Follow You Down
10. House Of the Risin' Sun
11. Freight Train Blues
12. Song To Woody
13. See That My Grave Is Kept Clean