John Cena told RTÉ Entertainment that he knew he was onto something good with his new film Blockers, but that he didn't expect it to be "this powerful" in terms of how initial audiences are reacting to the film's female-lead take on the prom night comedy genre.
Blockers follows three childhood girl friends as they off to prom, while their parents do their best to make sure they can't see through the pact they made with each other to lose their virginities at the end of the night.
The WWE wrestler-turned-actor reflected on the "timely nature" of the film telling RTÉ Entertainment, "I think you realise you kind of got something when you're always in a good mood and you're always laughing, even through all the chaos of making a movie, you kind of realise you have something, I just didn't think it would be this powerful.
"Like, initial audiences are taking much more away from the movie due to the timely nature and the subject matter and that's extra special."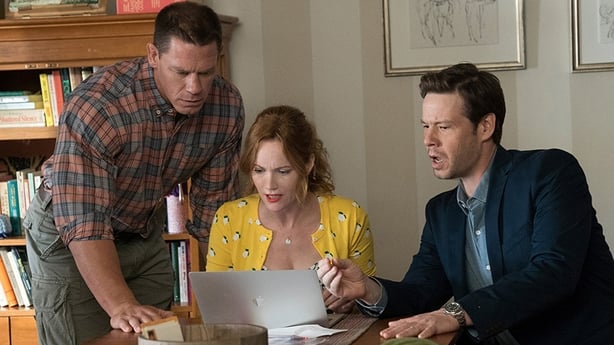 The film is full of laugh out loud moments, but it also has heart, and Cena is proud of how "all encompassing" is it.
"You start off wanting to make people laugh, then you make people think and because of the heart, some tears are shed, and that's all encompassing right there," he said.
One of the big gags in the film sees the parents, played by Cena, Leslie Mann and Ike Barinholtz, try to decode their daughters' emoji use in their text messages.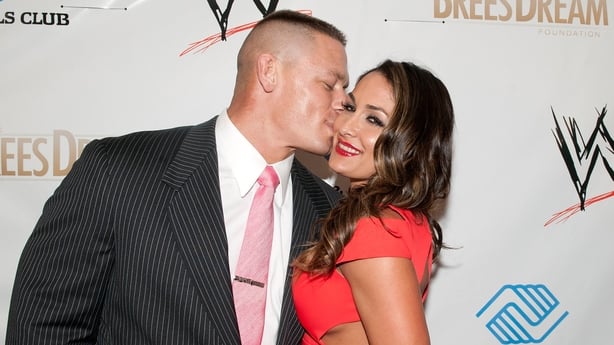 Cena, a self-proclaimed "level one emoji user" revealed the sweet reason why the octopus emoji is his most-used between him and his fiancée Nikki Bella.
"The octopus. That is the symbol of need to my bride-to-be and her likewise. We'll just send that and it's almost our way of saying, 'I miss you and I need you'," he said.
See Blockers first on March 24 and 25, in cinemas from March 30.
Watch our interview with John Cena: