A new documentary about disgraced film mogul Harvey Weinstein, a new film from Molly Dineen, and the latest Philip k Dick adaptation in Electric Dreams, here's tonight's top telly
Weinstein: The Inside Story, RTÉ One, 10.35pm
Harvey Weinstein was once one of the most successful producers in Hollywood history, but beneath the glitz and glamour, there was a dark story of threats, bullying and allegations of sexual assault. As Hollywood prepares to celebrate the 90th Academy Awards, Panorama investigates Weinstein's spectacular fall from grace and the extraordinary efforts he made to silence his accusers. This one-hour special, co-produced with PBS Frontline, examines the complex web of lawyers, journalists and private detectives deployed to keep Weinstein's secrets hidden.
Being Blacker, BBC Two, 9.00pm
After a ten-year absence, acclaimed filmmaker Molly Dineen is back with a new feature documentary for BBC Two, Being Blacker. The film tells the story of well-known reggae record shop owner and music producer, Blacker Dread, his extended family, friends and the wider Brixton community. Made with Dineen's characteristic intimacy, the film focuses on a tumultuous time in Blacker's life - the death of his mother and the prospect of his first prison sentence. While the documentary focuses on Blacker's journey, it also features a wider cast; best friend, former bank robber Naptali is struggling to go straight; sister June is trying to maintain family ties after their mother's death, and partner Maureen is ensuring their youngest son maintains his exceptional school grades in Jamaica, having been excluded from school in the UK. With the unprecedented access granted by her old friend Blacker, Dineen shines a spotlight on the struggles the characters face on a daily basis and in doing so offers a particular understanding of both the challenges and triumphs of family and community togetherness in Blacker's world.
Electric Dreams: Safe and Sound, Channel 4, 10.00pm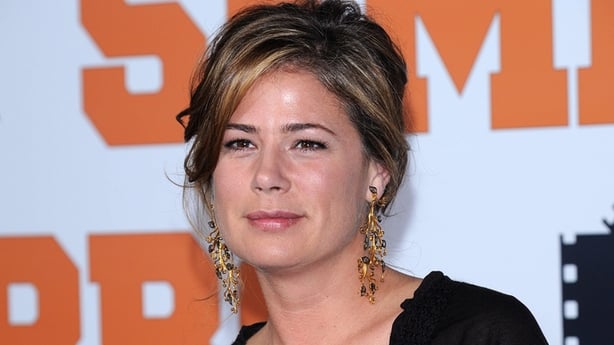 Following the acclaimed first run of Electric Dreams, the sci-fi anthology series continues. Annalise Basso (Captain Fantastic, Ouija: Origin of Evil, Cold) and Maura Tierney (The Affair, The Good Wife, ER) star in Safe and Sound, based on the Philip K. Dick short story Foster, You're Dead. A small-town girl Forster Lee (Basso) already gripped with social anxiety moves to a big futuristic city with her mother Irene Lee (Tierney). Exposed for the first time to urban society's emphasis on security and terrorist prevention, it isn't long before her school days are consumed by fear and paranoia; but she soon finds guidance and companionship in the most unexpected of places.