In this weekend's long read, John Byrne meets Thriller Live creator and friend of Michael Jackson, Adrian Grant.
Like a lot of things surrounding the truly remarkable life and times of Michael Jackson, it's a fantastic story.
Today, nearly a decade on from the pop icon's sudden death in 2009, Adrian Grant is the brains behind Thriller Live, a West End sensation that has been drawing full houses at London's Lyric Theatre since it opened in January 2009, nearly six months before Jackson died at the age of 50.
The Lyric still hosts the show, which has also gone on tour, and returns to Dublin for a run at The Gaiety Theatre from March 12 to 18. Celebrating Jackson's life through his much-loved music, Thriller Live also brings Grant to Dublin, and he greets me warmly on a cold afternoon in the Irish capital.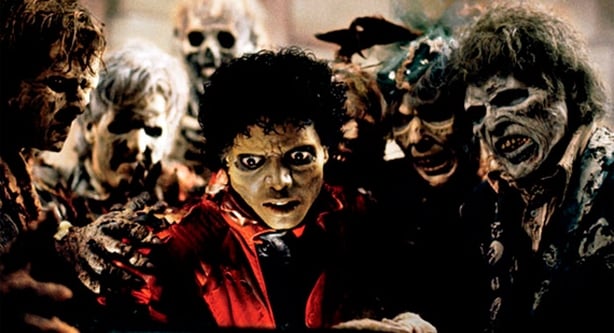 Much like his famous friend, Grant is soft-spoken and polite, but becomes animated and enthusiastic once the topic of conversation revolves around the legendary Jackson.
"I've been a fan of Michael Jackson for a long time now and I was very fortunate to get to work with him for 21 years," Grant recalls. "It all came about because I was running the Michael Jackson fan magazine, which I started back in 1988.
"I had been a fan of Prince, and I had been looking for a job in the entertainment industry, and I had a number of rejection letters from magazines and record companies, and I saw this Prince fanzine, called Controversy, and I thought, 'Well if Prince has got a fanzine, why hasn't Michael Jackson?"
For anyone who wasn't around at the time, fanzines were big in the late 1980s and early 1990s, but the internet all but obliterated them once it came into the mainstream towards the end of the millennium. But by then, Grant had moved. Let's get back to his story...
"So I asked Sony Records if I could start a Michael Jackson fanzine and they said 'Yes', and I got a grant from the Prince's Trust of £1500 and bought myself a computer and some Desktop Publishing software. And I printed the first 200 copies of the Off the Wall fanzine, which was called after my favourite Michael Jackson album."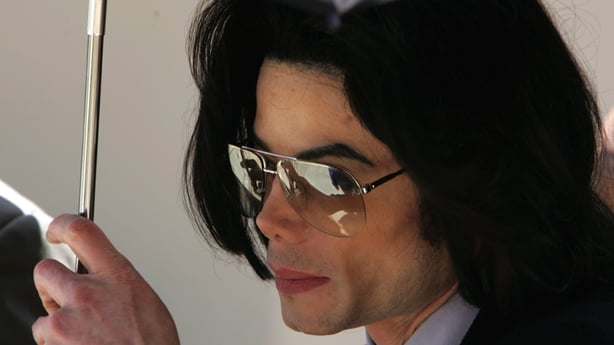 The fanzine took off from then, and when Adrian sent a copy to Jackson's management he heard back that Michael loved it and, as he puts it, their relationship "just grew from there". Simpler days, that's for sure, as such a situation would seem impossible now, and almost as unlikely then. Adrian admits that the uniqueness of the situation didn't strike him immediately.
"It was only in recent times that I realised, Wow! I got to work with Michael Jackson," he says, smiling at the absurdity of it all. "And he's such a big legend. And I think one of the reasons he was so accessible to me at the time was a) because of the fan magazine, but also because - when I met Michael and worked with him - he was very down to earth, and I didn't treat him like he was this big demigod.
"I was open and honest with Michael, and he really appreciated that," Grant insists. "Even in the latter years, in like 2007, I remember the last time I saw Michael, I said 'It would be good if you just came out and told everybody everything; how you feel and from your perspective. Be open and honest with people'".
"I was open and honest with him and I think he appreciated that. So I was invited into his world, and I didn't treat him with any airs and graces, and I think he saw that."
Presumably, Jackson appreciated people being honest with him. After all, it's pretty much an inevitability that someone like Michael Jackson would be surrounded by sycophants of varying levels. It must be a nightmare trying to figure out who in your (usually well-paid) entourage is really being honest with you.
Grant never felt inclined to be anything other than a fawning hanger-on, and that allowed him to get closer to Jackson.
"I remember there was a time when a lot of negative news was kept from Michael, and they didn't want to show him certain things," he admits, "But I remember saying certain things to Michael's PR people or management, and they said, 'Well, you tell him that'."
No bother to Adrian.
"I was open and honest with Michael, and he really appreciated that," Grant insists. "Even in the latter years, in like 2007, I remember the last time I saw Michael, I said 'It would be good if you just came out and told everybody everything; how you feel and from your perspective. Be open and honest with people'.
"And he said: 'Look, I'm always open and honest, but no matter what I say, people are going to write what they want to write anyway'. So he was very aware of the public's perception, and the media's perception, of him."
Given the vicious and relentless way he was treated by many sections of the media, it left Jackson with no alternative but to keep his guard permanently up and remain on high alert for a stitch-up.
"He was very wary of the tabloid press," says Grant. "He didn't really like them. But at the same time he was aware that he had to give himself to the press and to the media to sell records and be who he was."
Even now it's hard to put Jackson's contribution to music in context. From childhood, he was a star. And from his late teens up until his timely death, he became the biggest pop star on the planet and quite possibly the most famous person on Earth.
But for many who are not party to Jackson fandom, there were doubts about his behaviour, particularly when it came to children. The facts of the mater are that he was never found guilty of any crime. To his fans, his often childlike behavior struck a balance with his outrageous talent and stage presence. That gets Adrian going, big-time.
He says, almost without a pause: "There's a number of reasons why I did the show Thriller Live and I think, after the second set of allegations against Michael in 2005, where he was vindicated - his name was cleared - I thought, now is the time to start Thriller Live, because I want people to come back to Michael's music, and get away from the crazy headlines, and to show people what a great showman and musician Michael Jackson is."
If anyone is looking for an introspective, autobiographical account of the life and times of Michael Jackson, Thriller Live isn't it. Instead, a night out at The Gaiety will get you a celebration of the songs and moves that made Michael Jackson one of the world's best-loved performers.
"That's all the show is about," says Grant. "There's not a storyline, it's not a personal story, it's just Michael's music. Songs which speak for themselves: Thriller, Beat It, Smooth Criminal - they're all very theatrical songs and they lend themselves to stage and, with my work I've done with Michael over 21 years."
And in fairness, Jackson could both write a tune and pen a lyric that seemed to have half the planet eating out of his hand. He had a knack for songs with universal appeal, and not many can match him on that level.
"I don't think there's any artist now who is singing the kind of songs Michael Jackson was singing," Grant insists. "You had John Lennon before him. If you listen to the lyrics of Man in the Mirror and Earth Song, They Don't Care About Us, Michael really did want to make a difference in the world. And that's to be admired.
"I mean, you can be cynical about it - well, what else is he to do in his position? - at least he tried to make a difference, and he tried to make a change, and that's to be applauded."
Thriller Live at the Gaiety Theatre, Dublin March 12 to 18