On RTÉ One, Neven Maguire is in Crest Farm which is all about sustainability, there are new lives in Channel 4's One Born Every Minute, Tottenham Hospur meet Juventus on RTÉ 2 while the excellent Gomorrah concludes on Sky Atlantic.
Neven's Irish Food Trails
8.30pm RTÉ One
In the second episode, the amiable chef travels to Rathmooney, Co. Dublin, home to the cutting-edge Country Crest farm. Beef, potatoes, onions and ready meals are all produced at Country Crest which company currently generates over 50% of their power from a wind turbine. The firm has further innovative plans to generate heat and electricity using vegetable waste. Neven's trail also leads him to Co Limerick and the Adare Manor Hotel which has recently undergone some decidedly lavish renovations as 52 chefs work busily in their state-of-the-art kitchens.
Champions League Live: Tottenham Hospur V Juventus
7.00pm RTÉ2
Darragh Maloney is joined by Damien Duff, Dietmar Hamann and Richie Sadlier for live coverage from Wembley of Tottenham v Juventus in the Round of Sixteen 2nd Leg. Commentary from George Hamilton and Jim Beglin, Kick-off 7.45. The programme includes highlights of Manchester City v Basel and the Tuesday night games.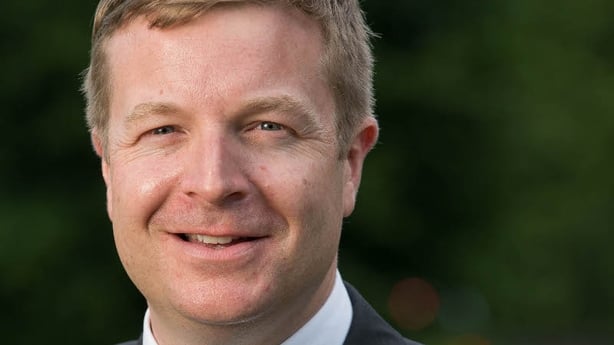 One Born Every Minute
9.00pm Channel 4
A new ten-part series returns with 25-year old Samantha and 29-year old Tony. Samantha struggled to conceive due to a leukaemia diagnosis in childhood. They can't wait to welcome their new baby but due to Samantha's medical history there may be a difficult birth. 44-year old Rav and 33-year-old Sharon are expecting their second baby, but Sharon's sister wants to be her birthing partner. She needs to make it to the hospital on time which is a bit tricky today. 26-year old Rhiana and 30-year old Lee are expecting their second child and hoping for a problem-free water birth.
Gomorrah
10.00pm Sky Atlantic
The fast-paced Italian drama ends with a double bill tonight. Genny realises that he has to risk losing evrything, as Azurra and Pietrino have targets painted on their backs. The terms of a treaty are ostensibly set in stone but will they stick when signed in blood?