Justin Timberlake told RTÉ Entertainment that becoming a father reinvigorated his creative fire, and that he has learned more through his child than he ever could with anything else.
Timberlake and wife Jessica Biel welcomed their son Silas in April 2015 and JT said the 2-year-old "obviously changed my life a lot."
"What I've learned about winning at parenthood specifically is that you get to wake up and fail every day, and that's a blessing," Timberlake told RTÉ Entertainment.
"You learn more about yourself through your child than you ever could with anything else. So yeah, that's obviously changed my life a lot."
We need your consent to load this Instagram contentWe use Instagram to manage extra content that can set cookies on your device and collect data about your activity. Please review their details and accept them to load the content.Manage Preferences
Speaking about Silas' impact on him creatively, Timberlake said, "But it also gives you, as a musician or an actor or artist, it reinvigorates your 'why' which I think is the most important question you have to answer, 'Why am I doing this?' and so it gives you a new fire to explore all of the beauty of it all."
Timberlake can next be seen on the big screen in Wonder Wheel, which was written and directed by Woody Allen and also stars Kate Winslet.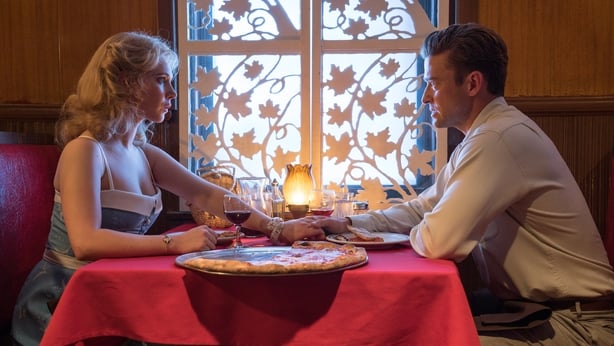 In the film there are a number of long tracking shots that required the actors to complete scenes in one take, which Timberlake found "exhilarating."
"It's exhilarating because you realise that every single moment is going to count especially because there's only one camera for one scene... But like you said, it's like having it on stage; you get one pass at it," he said.
Wonder Wheel hits cinemas on March 9.
Watch our full interview with Justin Timberlake and his Wonder Wheel co-star Juno Temple:
We need your consent to load this rte-player contentWe use rte-player to manage extra content that can set cookies on your device and collect data about your activity. Please review their details and accept them to load the content.Manage Preferences
We also caught up with Kate Winslet and Jim Belushi:
We need your consent to load this rte-player contentWe use rte-player to manage extra content that can set cookies on your device and collect data about your activity. Please review their details and accept them to load the content.Manage Preferences